Edit 05.08.2019:
Many thanks to Ludwig and Martin from Germany - your stimulations told me finally where to find the right path!

Project now paused due to ground-breaking new insights.
Massively enhanced rear hinge solution already in testing,
details will be edited soon.

I. Preface
Hi fellows,
much earlier this year appeared these pics…
At this chance; many thanks to Zoltan from Hungary for the great cooperation!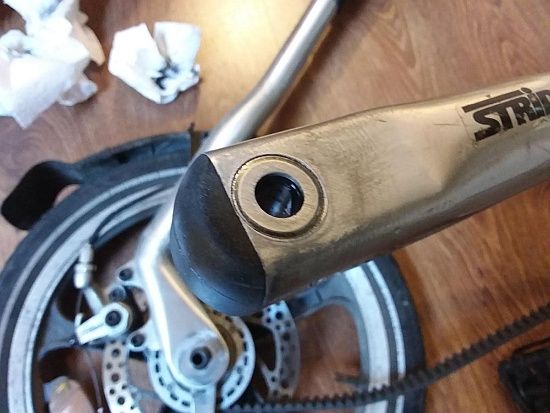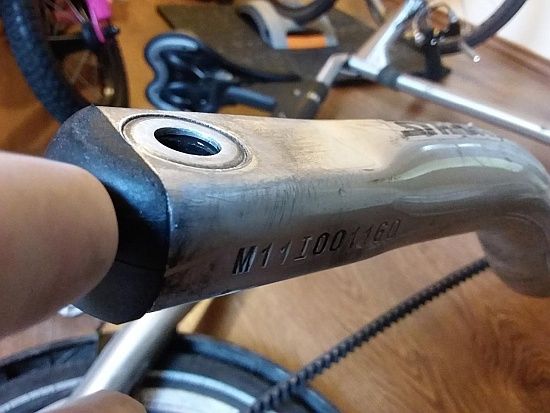 It has to be said that the tremendous amount of wear on this bottom tube was not caused by the cup spring alone. In fact was also the lower bottom tube bearing totally damaged and just a few bearing balls left (!!) – that led to much more torsion of the bottom tube as usual.
Of course we noticed in advance that the older "crackling noise kit" would not work on that badly worn frame tube – there was something stronger required.
In the following I'll introduce the outcome.