Hi folks,
still plagued by annoying, crackling sounds produced by your Strida's rear hinge?
It was a long and stony path, but I mean we are done now.
As Mark Sanders was so kind to help us massively, I felt free to order a considerable amount of TriLock nuts at an Austrian, professional CNC manufactory. The nuts were finished by another local plant which is specialised in anodizing, I've completed the kits with hardware from Germany and a bit 3D printed packaging.
With great pleasure, I'll offer these kits from now on, starting at 17 € each, without shipping.
The nuts are in black or silver colour available, just mail me if someone is interested.
Dealer's requests are of course also highly appreciated.
Required tools:
Allen key 2 mm
Allen key 4 mm
Ring key 22 mm
Kit content:
1 TriLock nut (anodized aluminium)
1 Allen set screw M 8 x 25 mm (stainless steel)
3 Allen set screws M 4 x 8 mm (stainless steel)
1 Cup spring (stainless steel)
1 Igus W300 thrust washer (plastic)
(Please open images in new tab to see them uncropped.)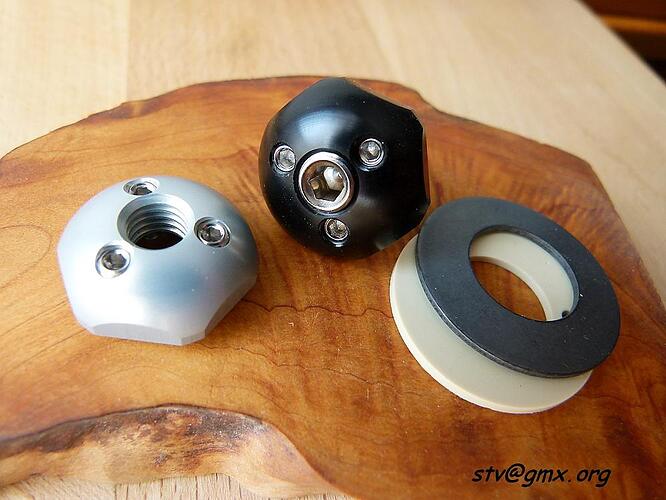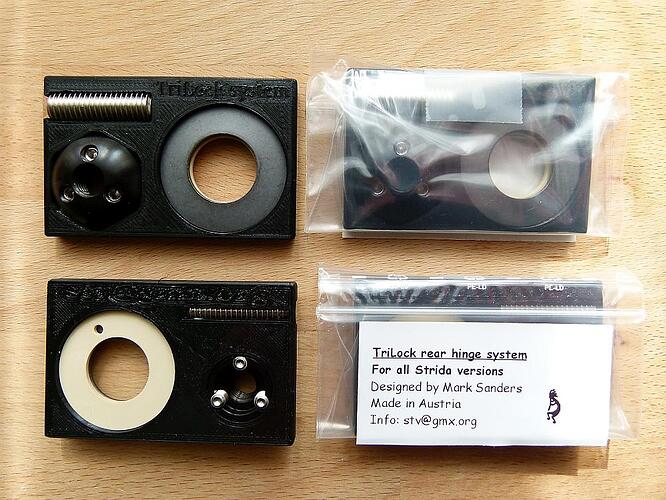 Cheers,
Chris