I have a Strida LT. Second-hand, so I don't know the full history.
I'm trying to replace the bottom bracket. I've removed the kickstand, left crank, and the 60mm lockring: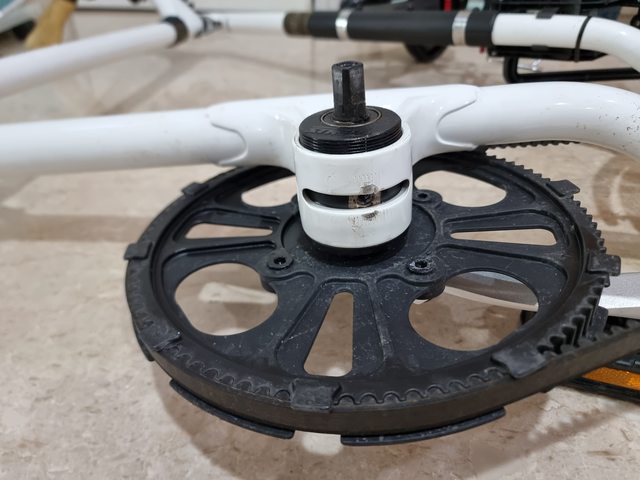 I'm led to believe that the asymmetric bottom bracket should now be somewhat loose (for adjusting the belt tension). It is not. In fact, I put a long M8 screw in the bottom bracket and applied a cheater bar, and this effort bent the screw. The bottom bracket did not rotate at all.
A generous amount of WD40 sprayed into the crevices of the BB has not helped.
I also tried propping up the BB on a little pvc pipe (to avoid putting pressure on the crank) and hit the bottom tube bracket assembly with a rubber mallet: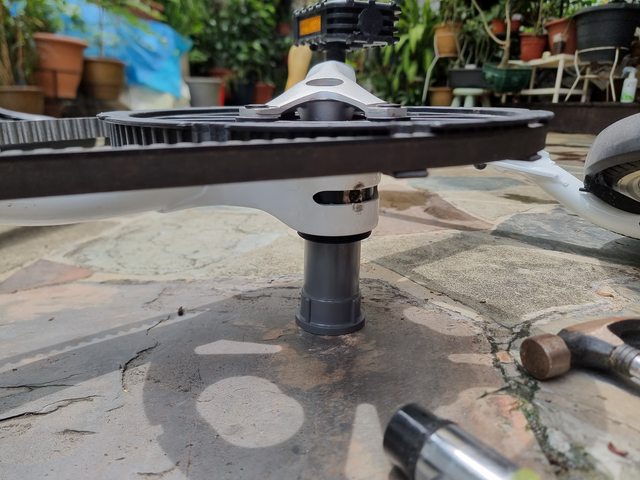 Did not budge at all either.
Any ideas? I have in my toolkit a hot air gun, but I have doubts on reaching the temperature differentials required for what seems to be an unintentional press fit.
Bonus dog pic: