Used as a cargo bike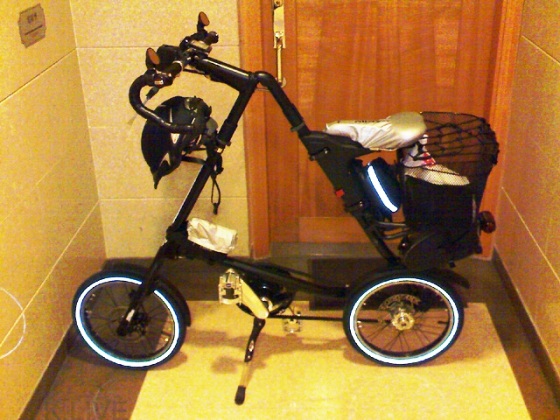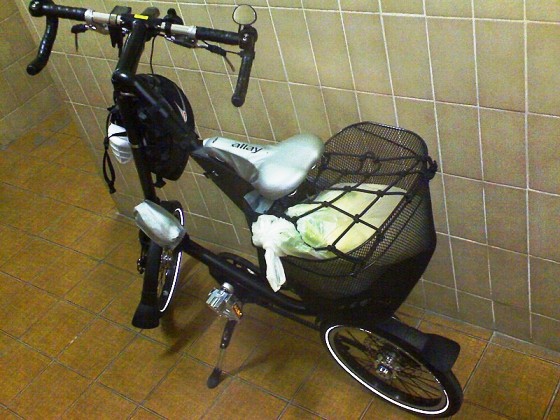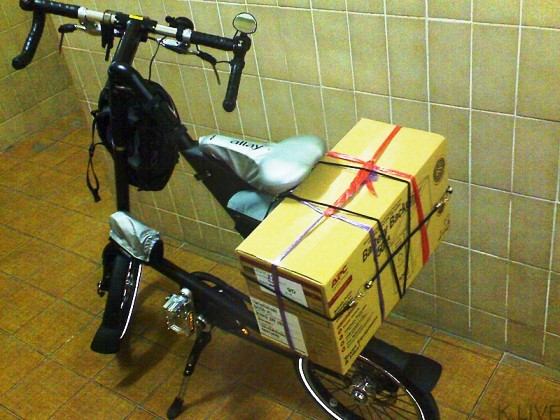 Strida SD K.Custom 2011 Edition Test Ride

Source:
http://www.hkstrida.org/forum/viewtopic.php?f=19&t=4796
Route:
Hung Hom Ferry Pier to Kowloon City Ferry Pier round trip
Video:
http://www.youtube.com/watch?v=tmps5Sthdyc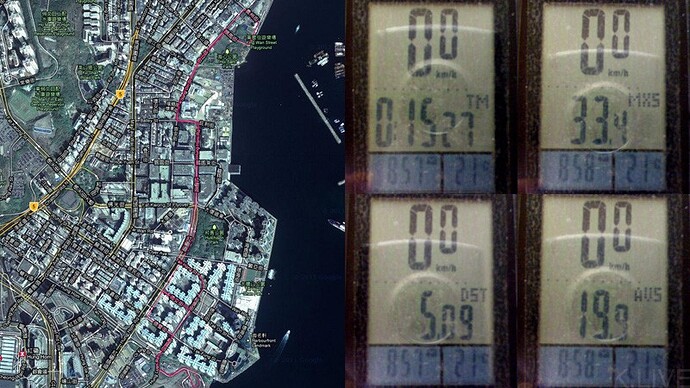 That is a super busy strida. I don't think that is 10kg's anymore!

I think all you are missing is a kitchen sink to wash your hands and face after that fast ride. The duo speed is actually pretty fast, i think it can keep with with alot of geared mini bikes from the looks of things.
Yes, it's 12.64kg.

http://www.hkstrida.org/forum/viewtopic.php?f=14&t=4707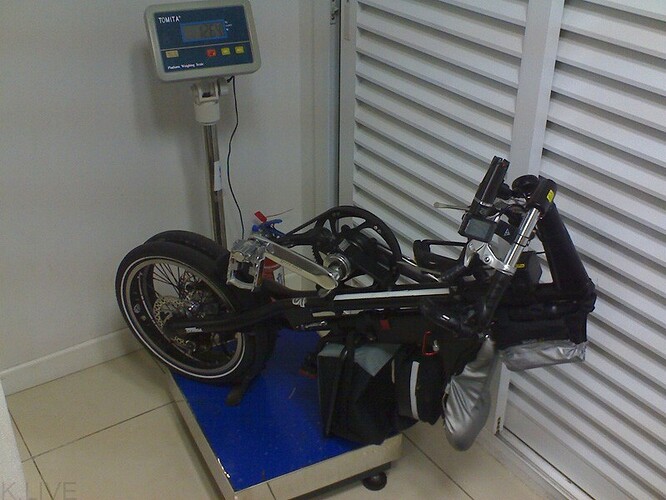 Here is The Story of "K.CUSTOM" Strida SD.

Part 1
http://www.youtube.com/watch?v=qHC5gLJGy80
Part 2
http://www.youtube.com/watch?v=lnZ6j-hNx9Q