Hello to all,
here is the "Strida nightsuit"

Using Grandma's old "Singer" sewing machine, some waterproof fabric, a lot of reflective stripes and hook-and-loop band, interesting frame protector straps can be easily produced.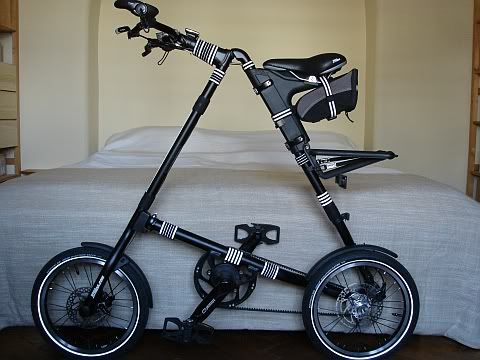 (daylight, no flash)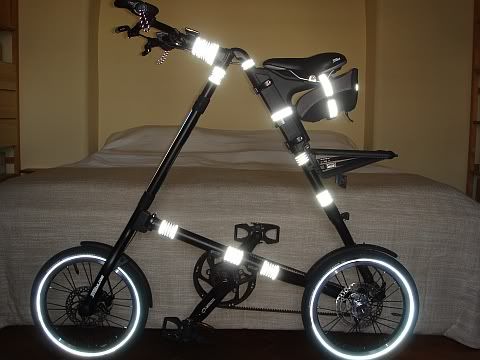 (daylight + flash)
Most of the straps are detachable via the velcro, except those on the saddle bag.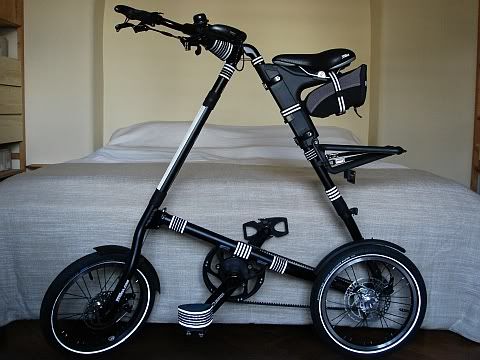 (daylight, no flash)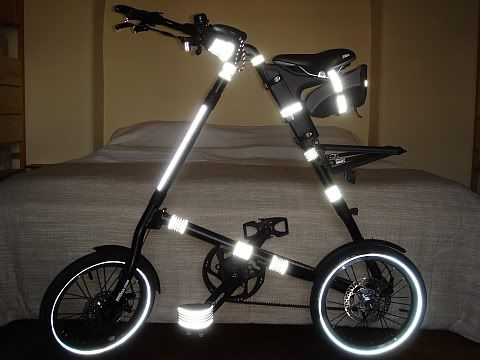 (daylight + flash)
The big strap shown on the left pedal has two functions:
It fits the right trouser leg (including ankle - driving status) and
holds the handlebar halves together (in folded status).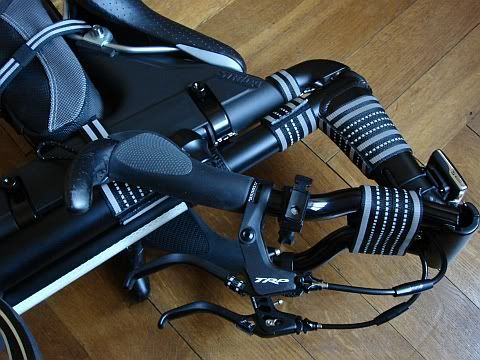 (daylight, no flash)
Weight is unimportant, these are 12 single parts: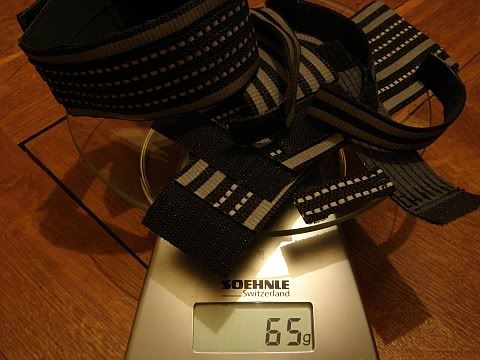 One more, with flash: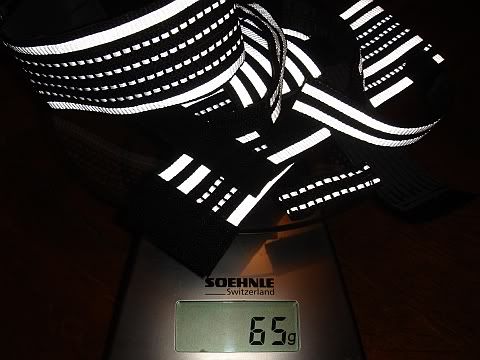 Fabric, band and stripes are cut to size with a "hot-knife" (gas-powered soldering iron with special tip - a cable version will do), then simply sewn together, similar to the original Strida frame protectors.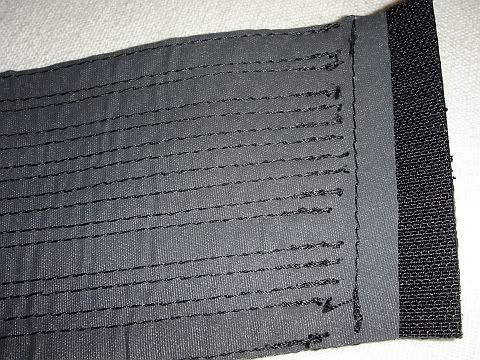 A few more, bigger pictures are here:
http://s769.photobucket.com/albums/xx331/Blackstridaaustria/refl%20hq/
Opinions welcome!