The design patent of the folding mechanism of Brompton expired long time ago…
freepatentsonline.com/4182522.html
Dahon boss praises Brompton
Andrew Ritchie stepped down from the post of managing director last year.
business.timesonline.co.uk/tol/b … 364276.ece
The marketing strategy of Brompton seems changing recently, too.


foldingforum.com/forum/viewtopic.php?t=92
Here is a larger picture of the Dahon Curl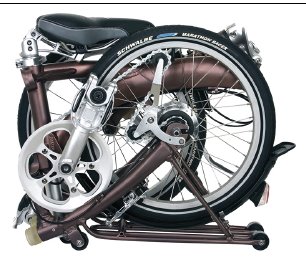 Anyone know the tire size? 305? 349?
What are the folded dimensions?
It'll be interesting to see how they price this bike. Thanks for the links.
And by the way - thanks for getting the spammers out of here.
Sometimes the spammers will break the security but we will fix it within a few days. Thanks!