Hi,
I recently bought a Strida and made this short video:
youtube.com/watch?v=tMk6HcI1ZxE
Enjoy!

Hello jedenast,
at Stridaforum!
Well…nice video, many thanks for posting!
But couldn't you add a warning?
Around 0:20 I had a heart attack!

Please try to avoid that, your beltwheel doesn't like to be treated like this!
(You were lucky; first hit the pedal the floor!)
We recommend generally (for certain reasons) to use the plastic frame clip and not to fold the Strida with "crossed" tubes.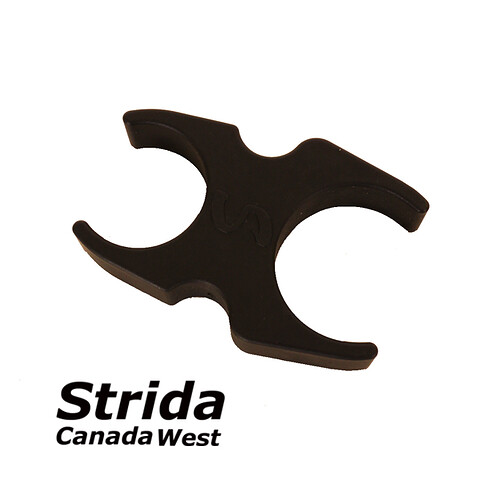 Maybe you're able to find this part locally…if not, just let me know

Btw, if these were your first rides - respect for your riding skills


May I ask from which country you are?