Hey All - just though I'll share what I been riding. After purchasing this Strida EVO for a full year - I fell in love with it again and been riding on average 40km +/- as part of my get out of the apartment and get fresh air.
I actually came from a BMX background and am so used to standing on the pedals - espically when cycling hard… so it took me a while to retrain myself on how to ride the Strida. It certainly is a different bike experience - one that I am really pleased with now.
Below my Strida EVO - this was purchased from Hello Bicycles - the Strida distributor in Singapore.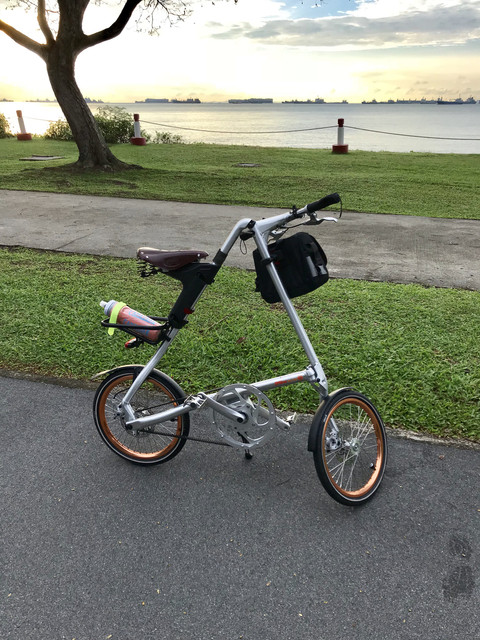 This is my usual run of the mill ride in the mornings - in this case just shy of 40km. Easy ride. Probably can go on much further if I had more time.
I would really like to dispel any myths that Strida's are short distance bikes as the EVO model totally changes this.
Below is a screen grab from my iphone app iCardio - which I link with a heart rate monitor.
Distance is 38.23KM / 1,574 calories burned / 2hr 19min ride.