I'm interested in reflectors that fit the 18" wheels.
What do you recommend?
Hi Totte,
my suggestion is to change your Kojak's to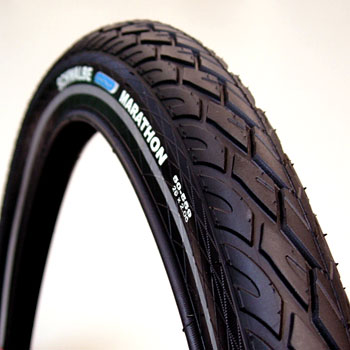 Schwalbe Marathon Plus 18x1,35 ETRTO 35-355
schwalbe.com/gbl/en/produkte … =33&info=1
or Innova IA 2241 18x1,35 ETRTO 35-355
strida.hk/pdf/ALL%20COLOR_ACC.pdf
(sorry, found no picture)
Both tyres provide reflex stripes, so there is no need for additional reflectors!
Profile and anti-puncture function will increase your safety in the cold weather period.
Best regards
I actually have Marathon Plus mounted, but figured I needed even more reflectives.

, sorry, was sure you are wearing Kojak's…
I spent a lot of time searching "spoke reflector", but found nothing useful, the 3M Clips excluded.
But they are not really cheap (thought of cutting them in 2 ?), and meanwhile my primary problem (law: in Austria tyre- or spoke reflectors are a must) fixed itself by the Marathons.
I mean there is no market, no need to produce a stylish spoke reflector which fits on Strida…
A good solution would be to merge the side reflectors with the ventile cap, does anybody know such a thing?
Riding a black Strida at night might not be the best idea, so I am also searching for reflective materials of any kind. At the moment I'm thinking about a "night-suit" sewn of material like this:

"Webbing with reflecting-stripe, 8mm
Durable webbing with a 2 mm wide reflecting stripe which is visible from one side."

"High-Vis polyester braid with reflex, 25 mm
Thin braid with one 2 mm wide reflecting stripes two yellow high-vis strypes."

"Cord, reflecting, 3mm
Polyester-Cord with reflecting filament. Soft, flexible and slightly stretchy."
For use as loop in the bar-ends this cord is definitely too stretchy, but it is hollow!
"Filling" with 1mm PES-Cord w. Dyneema-inlay (from kiting) is perfect for this purpose.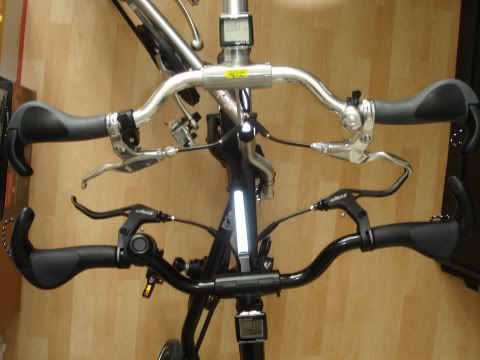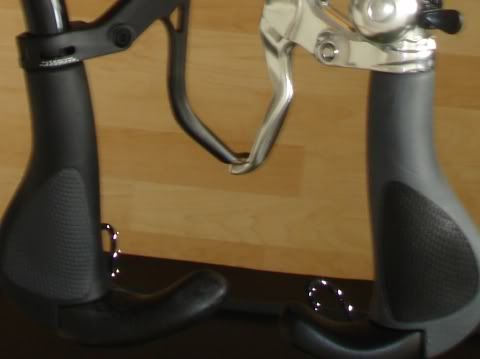 Practically no weight, waterproof, simply attachable to frame, saddle, handle-bar, (spokes?) with hook-and-loop band.
Pictured below the first try, bands are held by pins.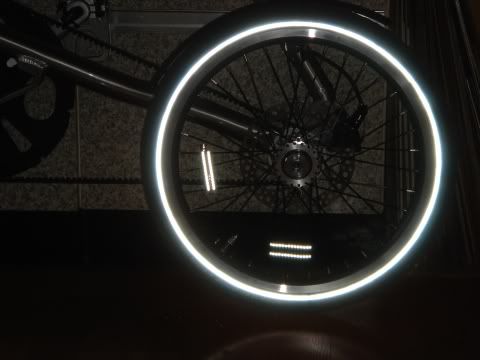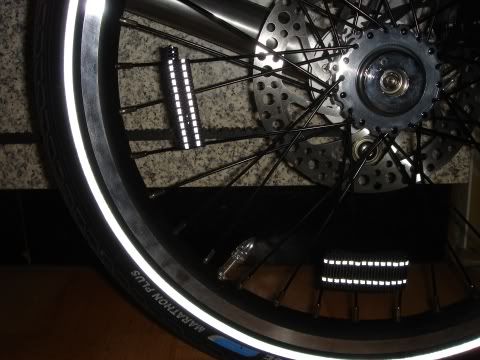 Maybe another DIY solution in sight?
Maybe it is a good idea to replace the reflectors with spoke lights.


http://www.niteize.com/products/spokelit
http://www.cateye.com/en/product_detail/576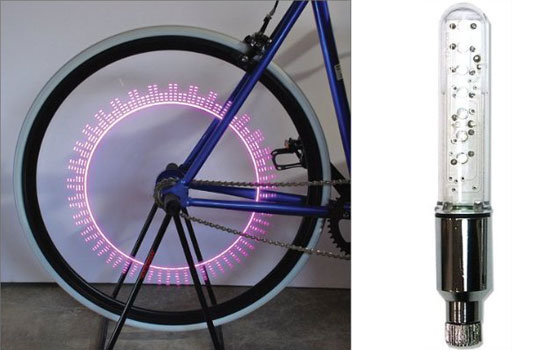 gizmag.com/ferris-wheel-bicy … re/114510/
…both using non rechargeable batteries, instead of generating energy by motion…

Got reflectors with a single spoke hold.