A Canadian Strida fellow mentioned a small squaking noise from the frontwheel,
preconditioned that the "usual" noise sources (brake pads, tyre to frame clearance, mudguard bolts and something like that) were already checked, but where/what might be the source of the noise?
Thanks Bill, here's the video:
https://www.dropbox.com/s/7l7zauod2bhzaje/2013-04-25%2014.54.43.mp4?n=128281706
Does anybody of the EVO users here have similar experience?
Hmm, what about the wheel magnet?
There should be small gap between magnet and rim.

Btw, here, once again, a comfortable method to remove the magnet: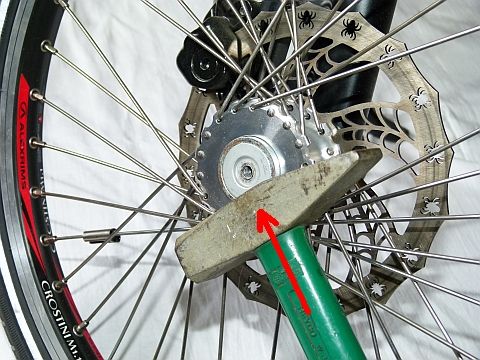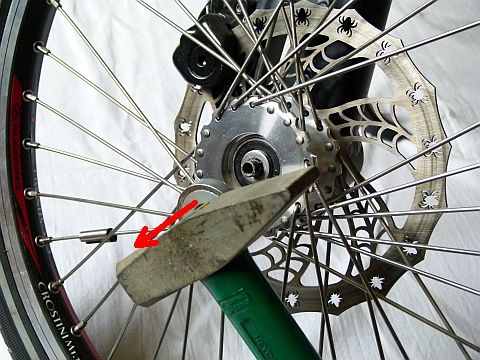 Also, there is not much room between backside of magnet and the hub,
are any marks visible at the arrowed surfaces?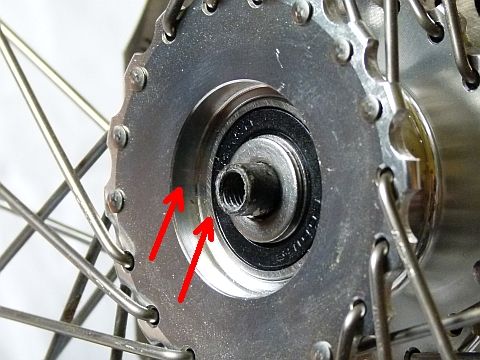 For a short test ride it should be no problem to replace the wheel magnet by four (depending on their thickness maybe more) common 8 mm washers.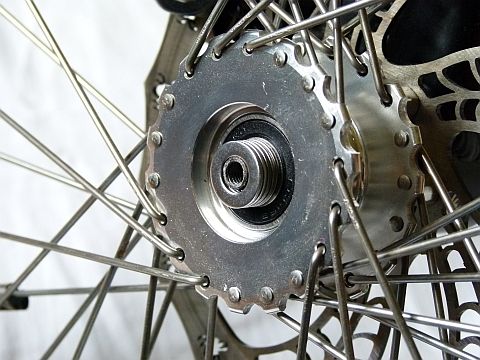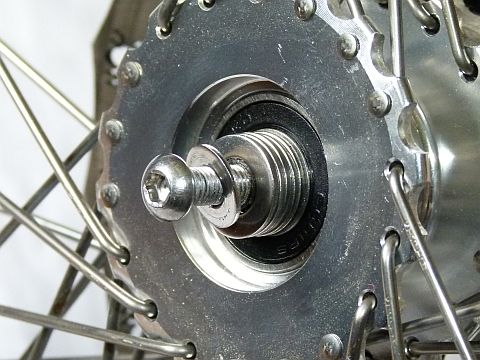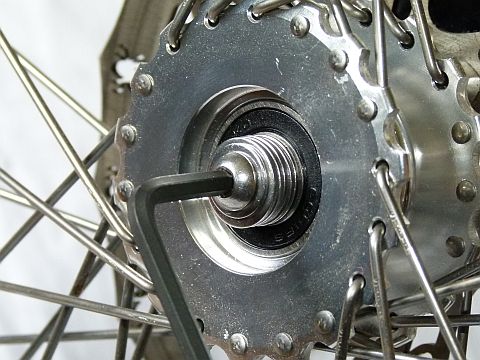 Any other ideas, somebody please?