Dear All,
Eurobike is coming up soon in the end of this August.
We apply a booth there, if you guys will visit this show, please welcome to visit us!!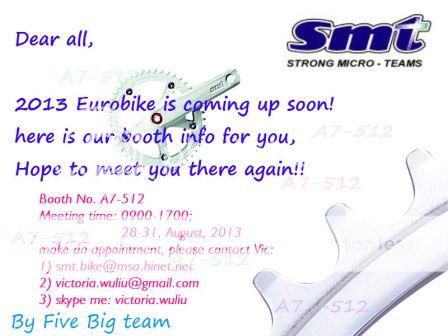 Also we will bring belt wheel and crank set to there, if you need to order from us, I can bring it to there for you and received payment when meet.

Anyway, hope to see you guys there soon!!