Edit November 2023:
The Strida efneo GTRO kit is not any longer available.
Ingredients:
efneo GTRO three speed gearbox efneo.com/
80 T efneo beltwheel for Strida smtbike.imb2b.com/
ATS dual speed eccentric bottom bracket, HTD 1360 mm belt bikegang.co.uk/
Many thanks for the great support to Wiktor, David and Paul!
Freshly made by using lots of tools and pleasure, spiced with custom wheels, new reinforced rear hinge bolt kit and served steaming hot by gourmets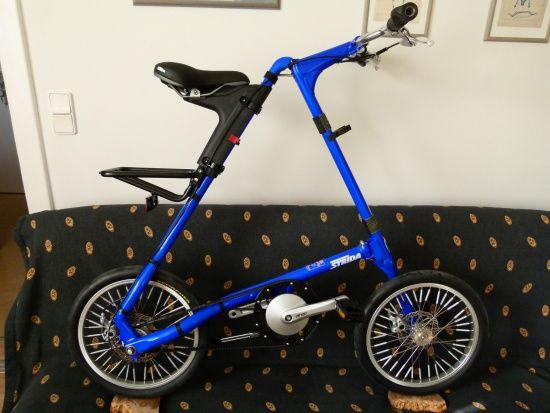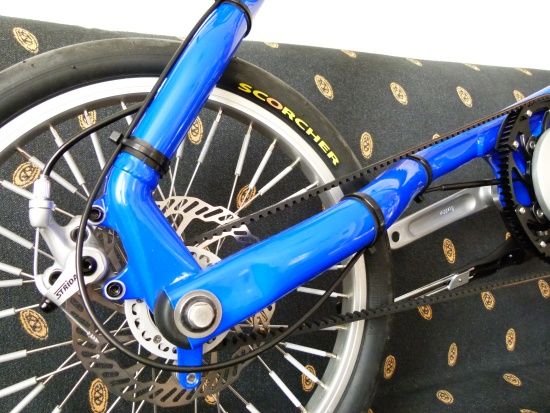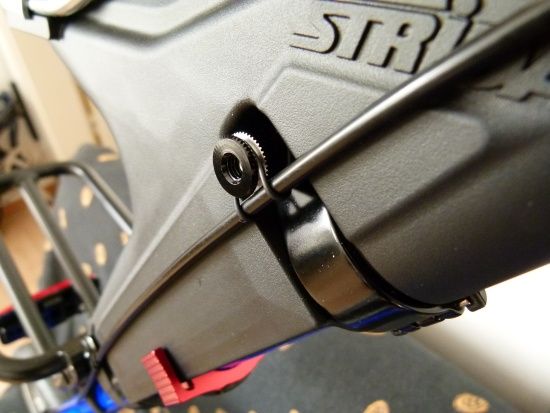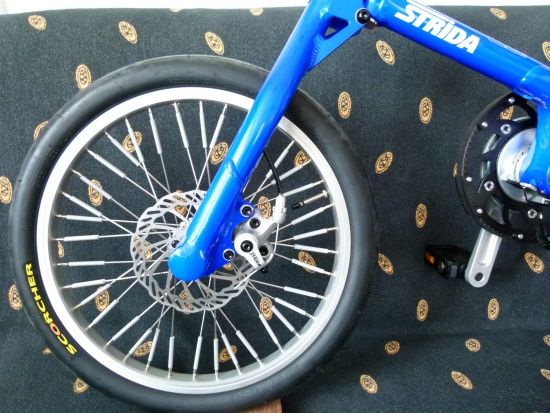 At shown Strida are the achieved gear ratios, due to the bigger circumference of the 40-349 Greenspeed Scorcher tyres (UK/EU source), a few percent higher than that of original 18" tyres – approximately
in low gear 3,6m
in middle gear 5,1m
and in high gear 6,4m.
The gear ratios for original 16" and 18" wheels were added here:
Gear ratios information about different models of Strida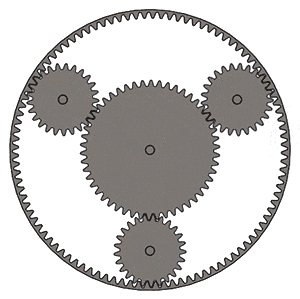 Why?
Because we can.