Announced already last year, introduced Ming cycle this year the new E Strida!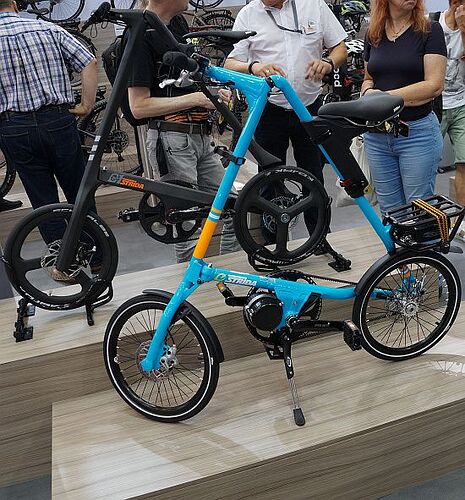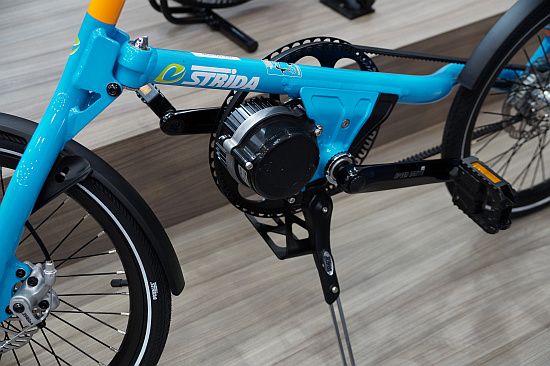 Previously mentioned was to use the KS3 EVO drives; in fact were the bikes supplied either with single or dual speed drives.
(Who said the Strida speed drive is dead? - Long live the speed drive! )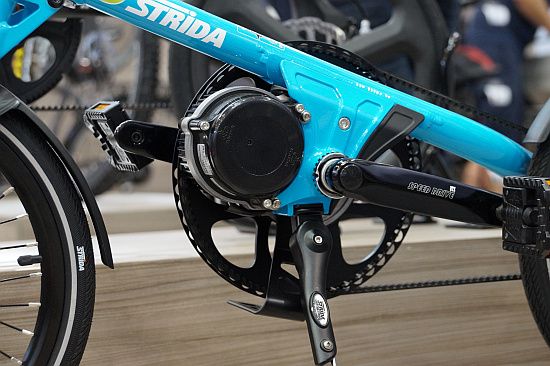 Base of the electric system is the well-known Sunstar S03 engine;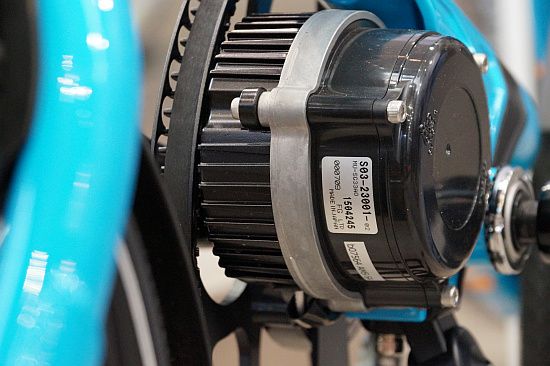 and a standard control unit.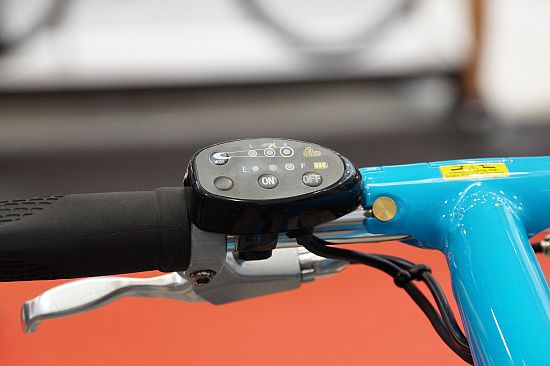 The battery seems a bit small (guess Ming tried to save weight here),
there's a new carrier bracket at the seat tube and the carrier was reinforced.
According to Strida Germany works the drive very well and powerful;
but neither them nor Ming let us ride the "prototypes".
There are several new covers next to the bottom bracket area, therefore it's hard to tell whether the e-drive can be fully disengaged or not.
(To ride without additional friction when the battery is empty.)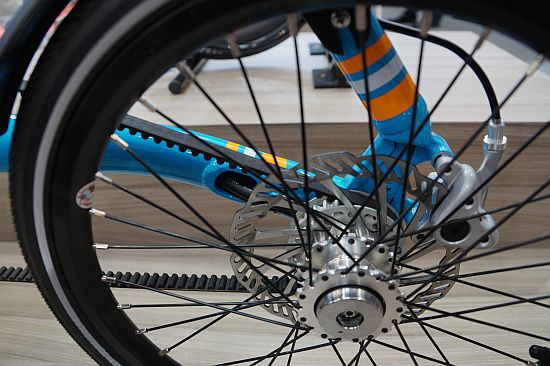 More modifications can be found at the insides of bottom and seat tube; a big cable hole and a Phillips bolt for a cover (most likely hiding more cables) - therefore the obvious question for "retrofit-ability" of the new e-drive has to be answered unalterable with a No.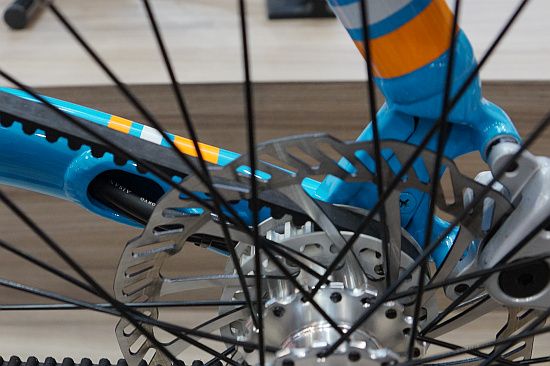 Of course I'd love to supply more reliable specs - they will be edited once available…maybe March '17…roughly…
Note to myself: Disassembling and analyzing required asap