Alternative aluminium beltwheel sets for Strida 3 and Strida 5 by Five Big Enterprise, Taiwan:
Strong Micro - Teams / smtbike
Mailto: smt.bike@msa.hinet.net
Skype: victoria.wuliu
Many thanks to Victoria for outstanding customer support!

Many thanks to David for the kind offer!

Type BELT-100T-G4 (G3) for Strida 5
this type should also fit the EVO [verification tba]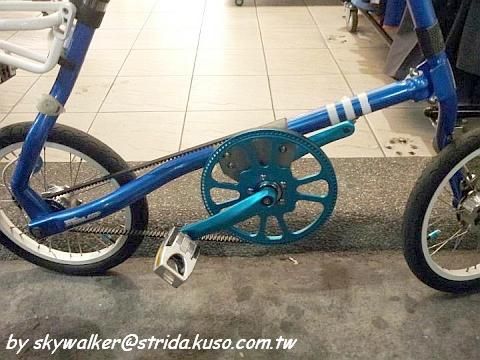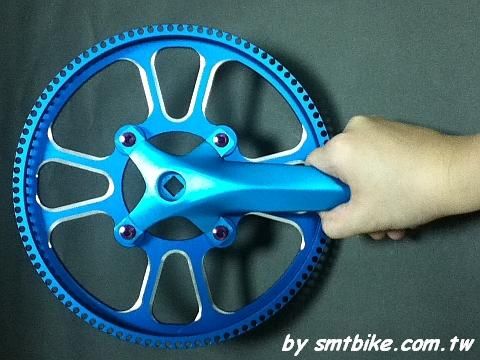 Originally posted here:http://strida.kuso.com.tw/modules/newbb/
Many thanks to skywalker for establishing the connection!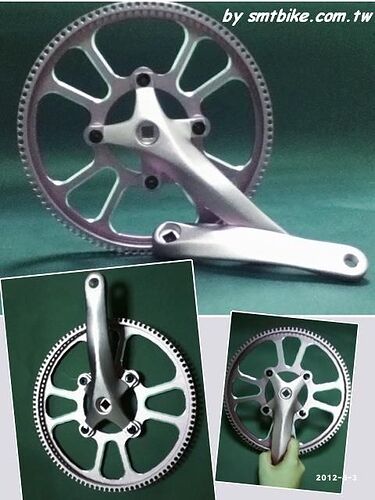 Color by order…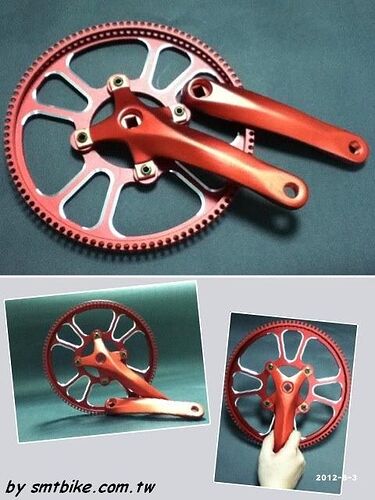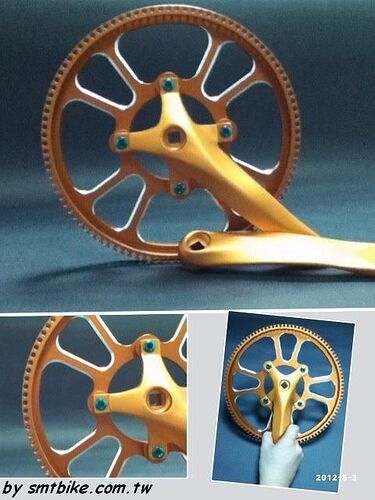 According to the manufacturer, there are for now just a few sets of the G4 (G3) type in Europe, these are black and silver: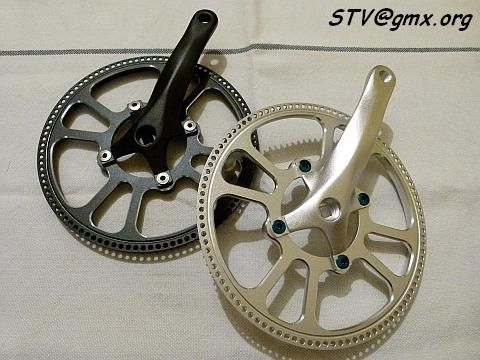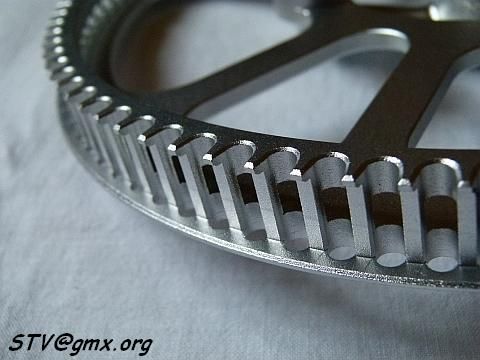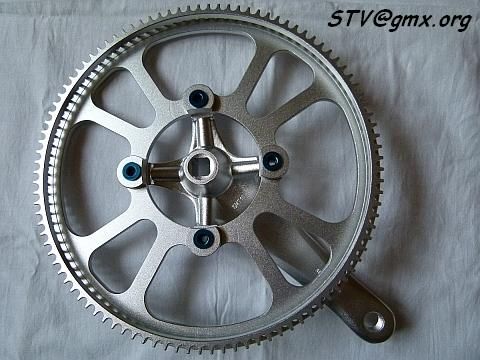 These sets are part of a promotion offer from Five Big Enterprise for readers of Stridaforum.com!
Weights:
original (plastic) beltwheel + crank + chainring bolts ~ 650 g
single original crank ~ 230 g
smt aluminium wheel + crank + chainring bolts ~ 710 g
Single smt crank ~ 230 g
Type [tba] for Strida 3
right crank without spider, built-in freewheel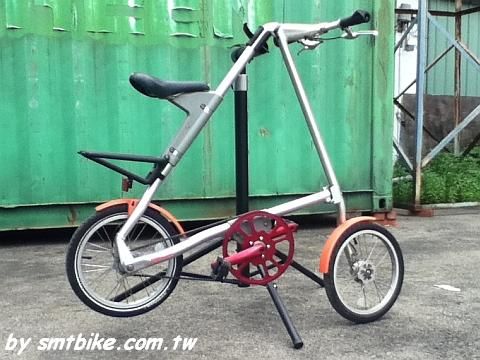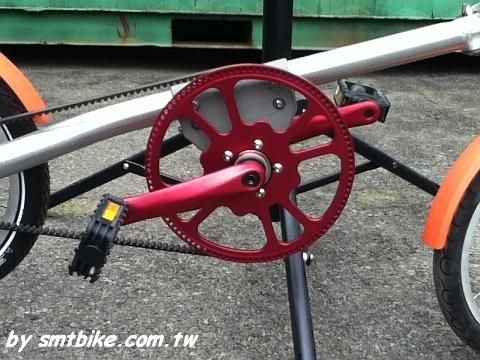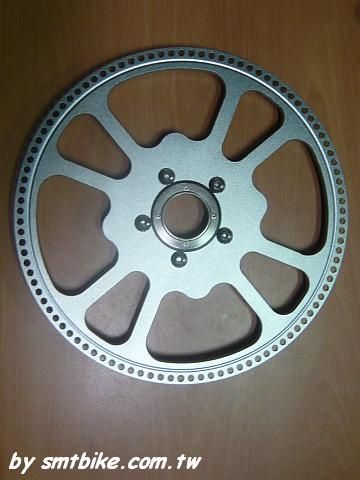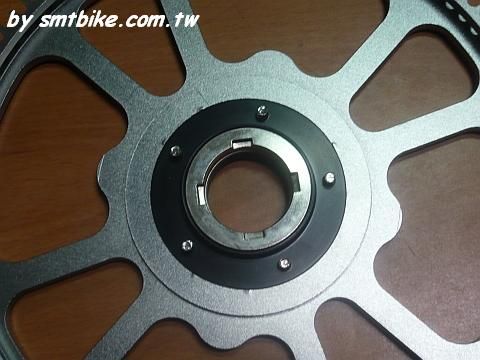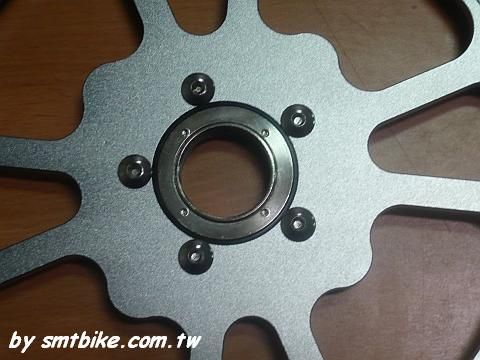 Type BELT-100T-G2 (G1) for Strida 5
similar to G4 (G3), but different belt guidance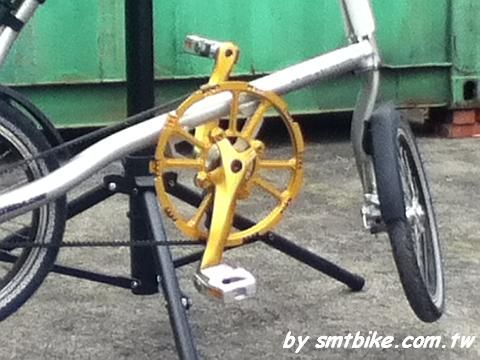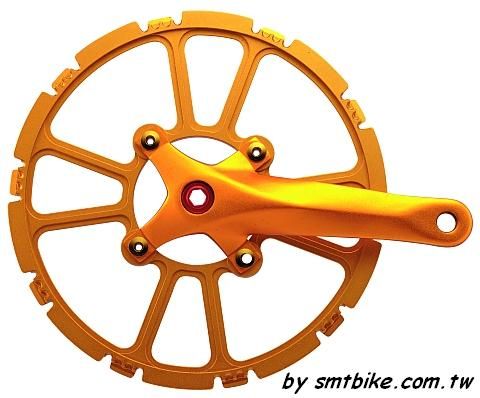 details will be edited…
The few first European sets (G4 type, silver and black) are available via private sale in Vienna,
for further questions please mailto:
STV@gmx.org

Hint: Crank extractor tool required for beltwheel set installation!