Het guys. So, i'm new on the forum and at first, excuse me for my bad writing, 'cause i'm from Belgium.
So, i got my hands on an old Strida. I t must be the first generation, because it has a straight steering and no foldable handlebars. It also doesn't has the foldable pedals.

The missing foldable handlebars and foldable pedals, are not that important to me, so i will leave the Strida original.
Question 1: is this the very first type? It has a number that says 6620
The bike is in a poor state, but then again, everyting os working properly. No rattles, no suspicious noises, no abnormal play …
So i decided to give this Strida a new life it deserves.
In around 3 houres, the bike is completely stripped.
The next few days, it will be sanding off the whole frame, then give it a prime, and then a glossy spray.
I removed and sanded away all the rust here and there and also he alluminium bracket plates because some corrosion began to show.
When spripping the bike, the steering bracket seems worn out. I just don't like the look of it inside. But then again, the pivot shows no play and it still feels like it's in a good solid lock between the two steerings halfs. But i will replace it anyway.
Question 2: can someone tell me where i can order or buy the original steerings halfs? Like shown in the picture?
Question 3: i forgot to measure up the distance between the steering and the locking mechanism above the front wheel. Can someone measure this up for me? I would be greatful …

Question 4: i can't get the plastick thing out the horizontal frame bar where it connects into the locking mechanism. Is it removable or not? I got the screws out, but no movement at all … and i hate banging with a hammer … it would be nice if i could get it out, because it is easier to spray when everyting is removed …
Question 5: i think i miss a part. When folding, there is a piece missing. I think it is some kind of clip that holds the frame bars together … or could it be i am missing something logical?

The shafts and bearings definitely need some fresh grease, as the old grease is hardened out and no good anymore.
I will go for the Brooks saddle and i'm also thinking of leather grips. And i will spray the wheels in chocolat brown … and the frame in 'Libian Sand' … love that colour!
As i stripped the Strida, i noticed no abnormal play and i must admit: this thing is simple but yet o so smart! And it feels like quality stuff … no cheap materials … except for those steerings halfs …

Lots of questions, i know. But it would be super if someone could help me out here. My hands are aching to put this beautiful piece of art back together.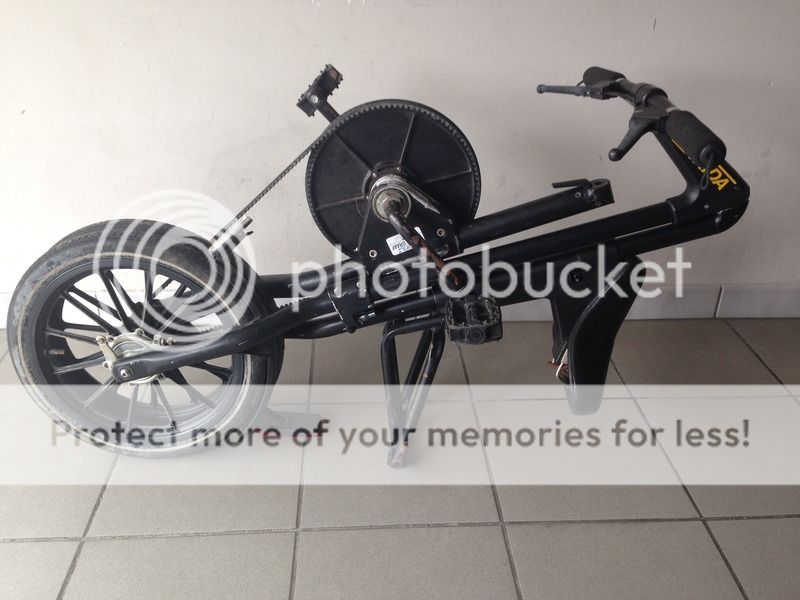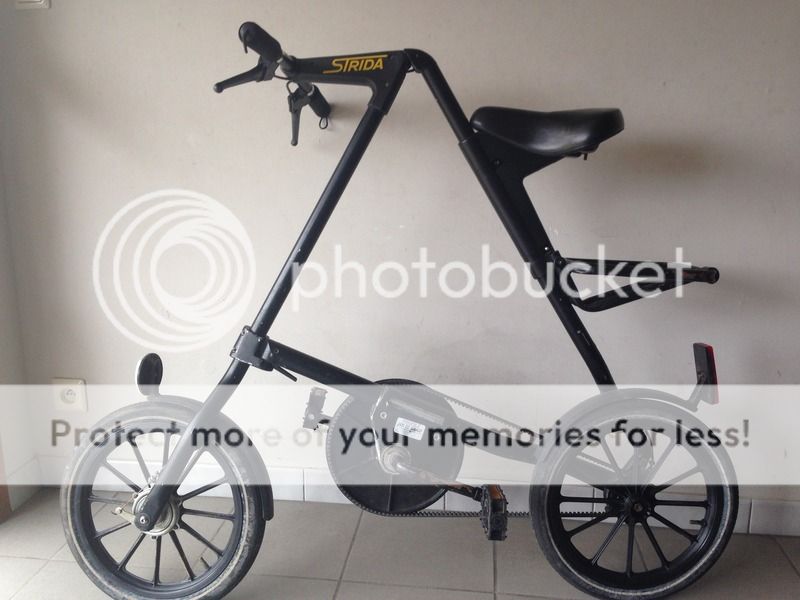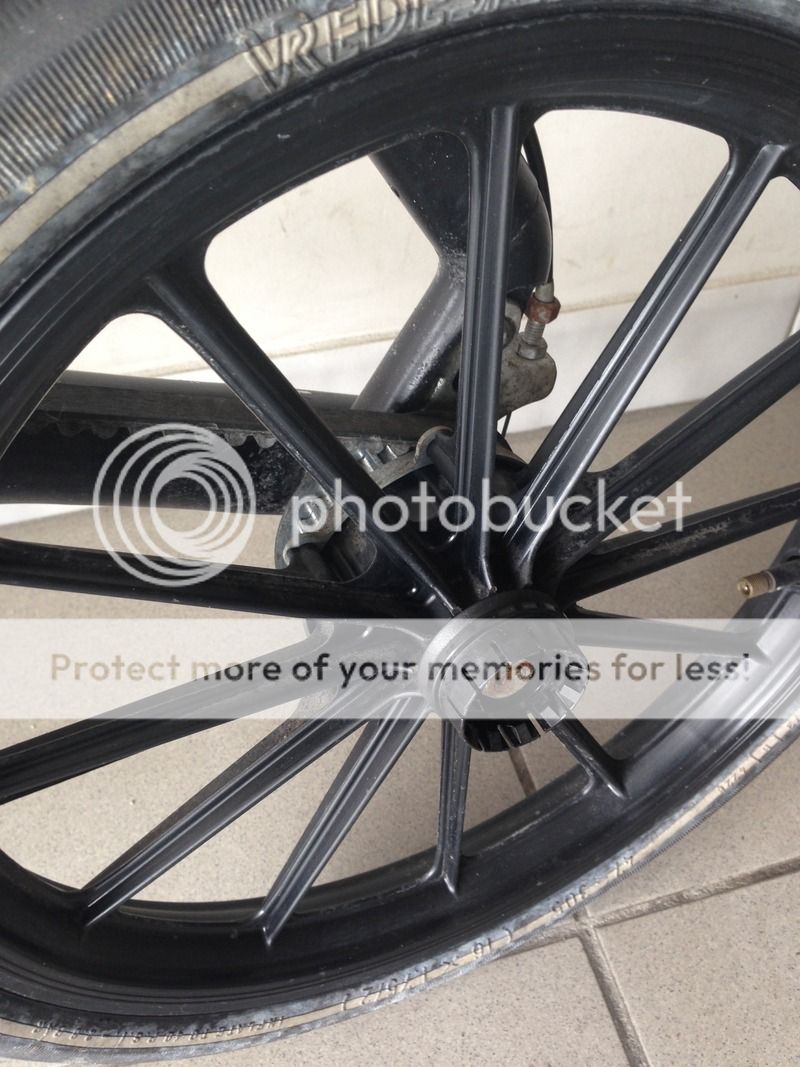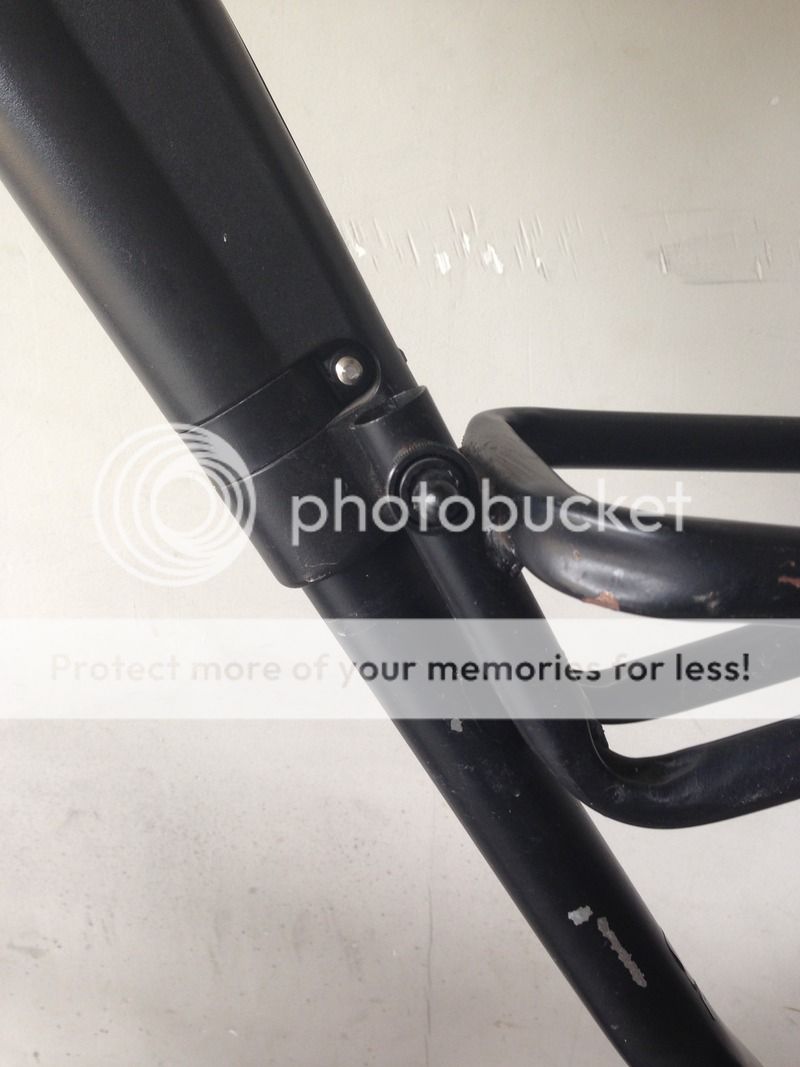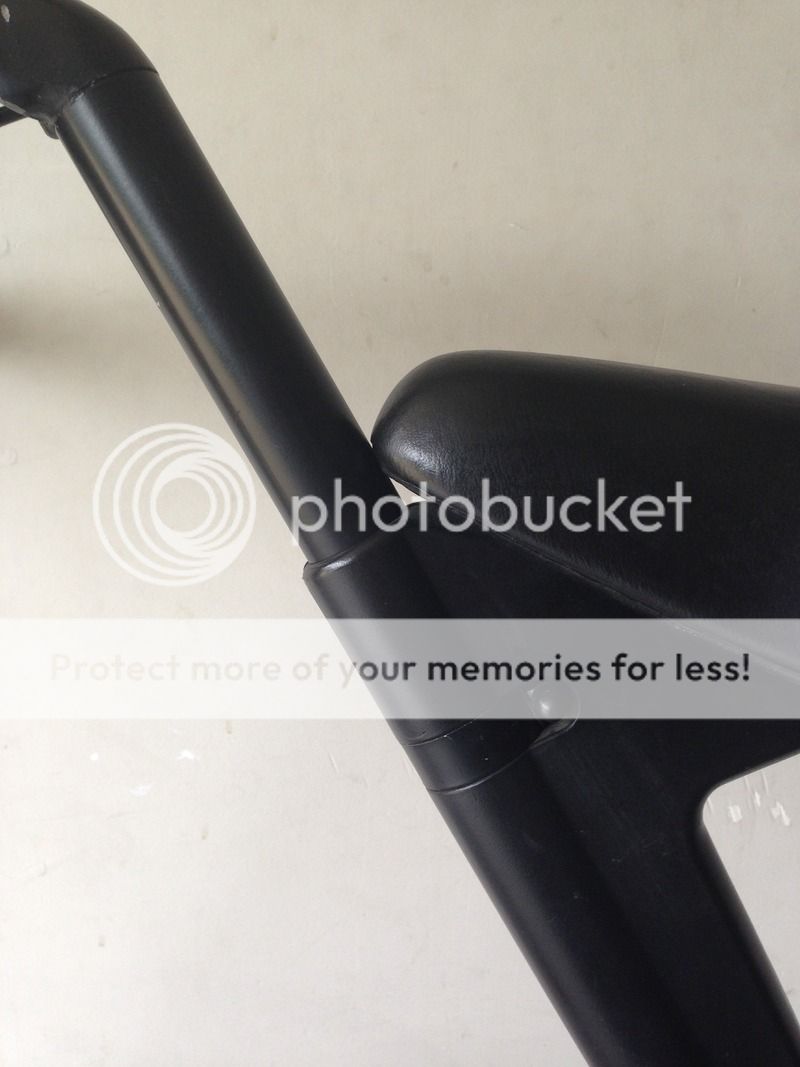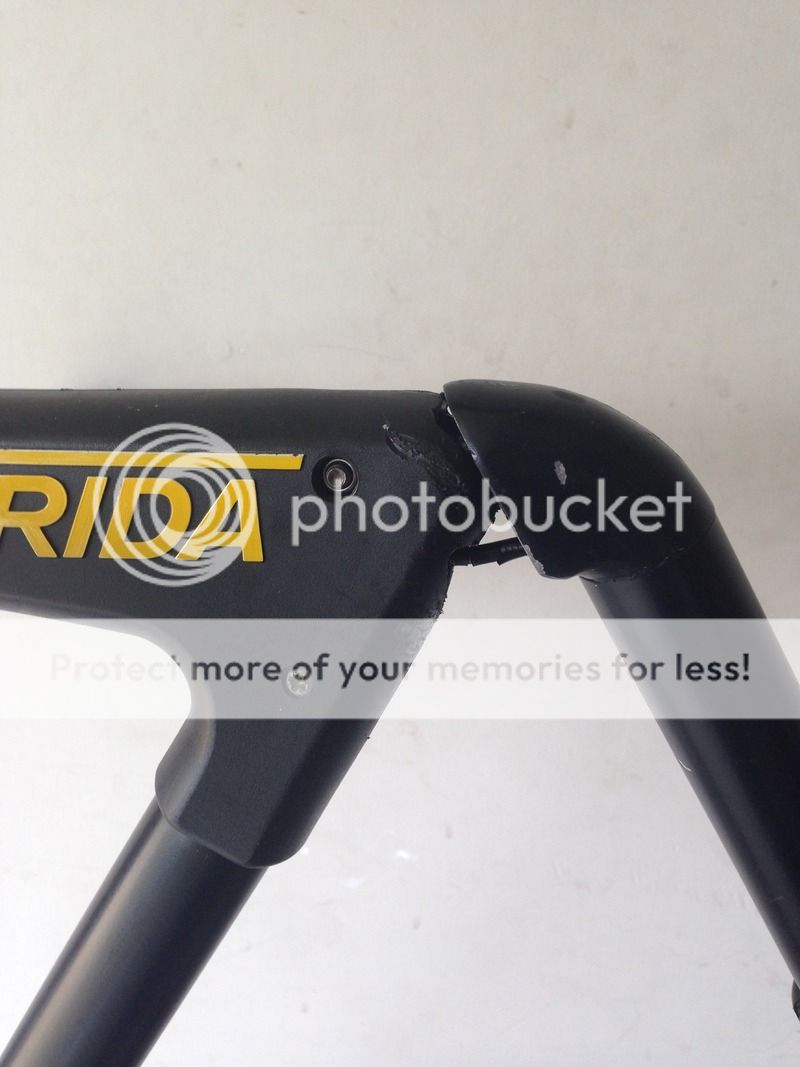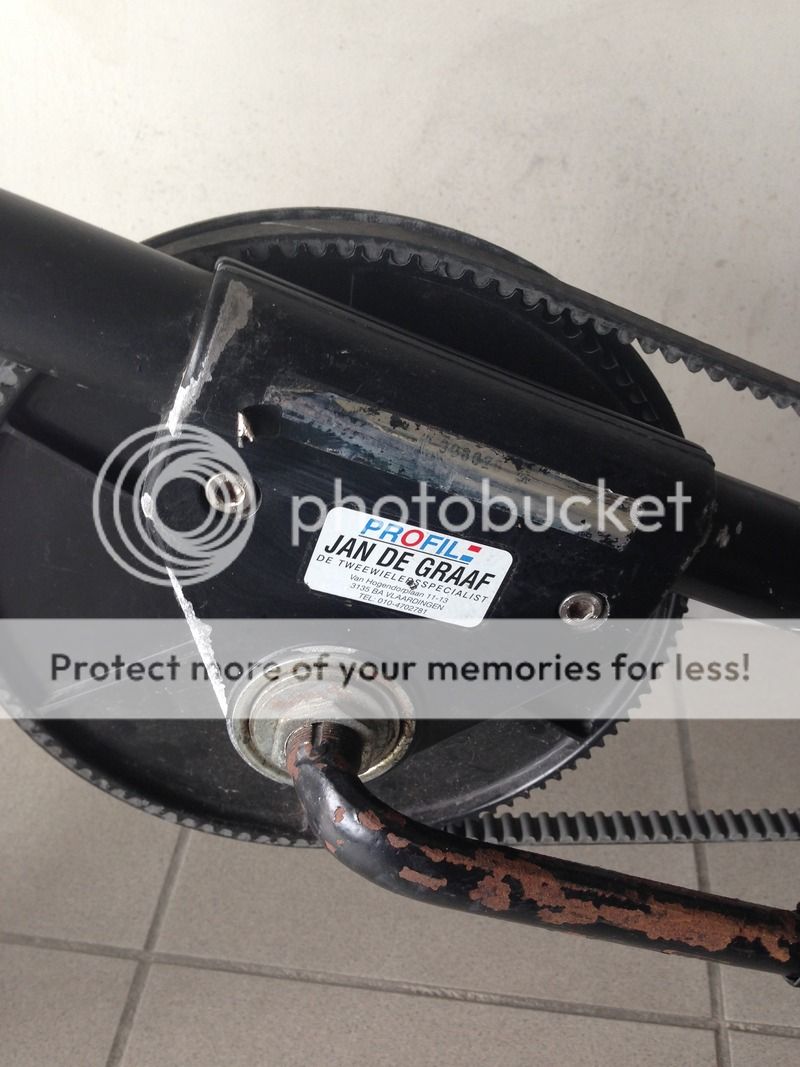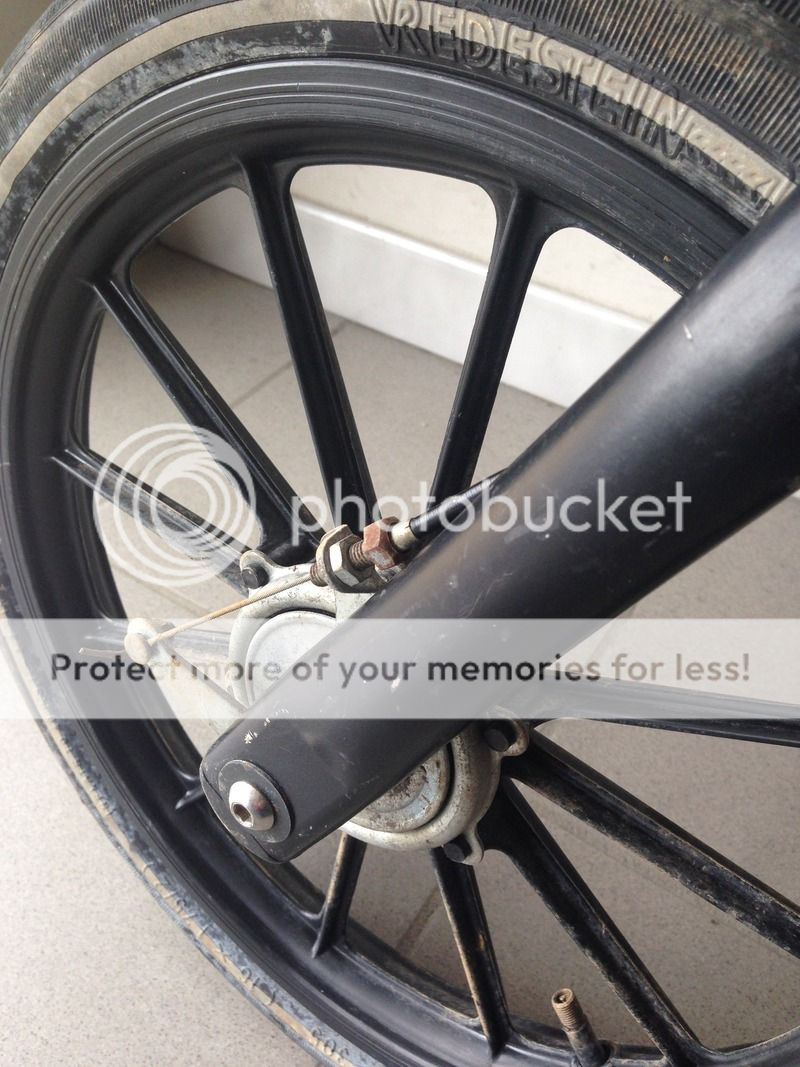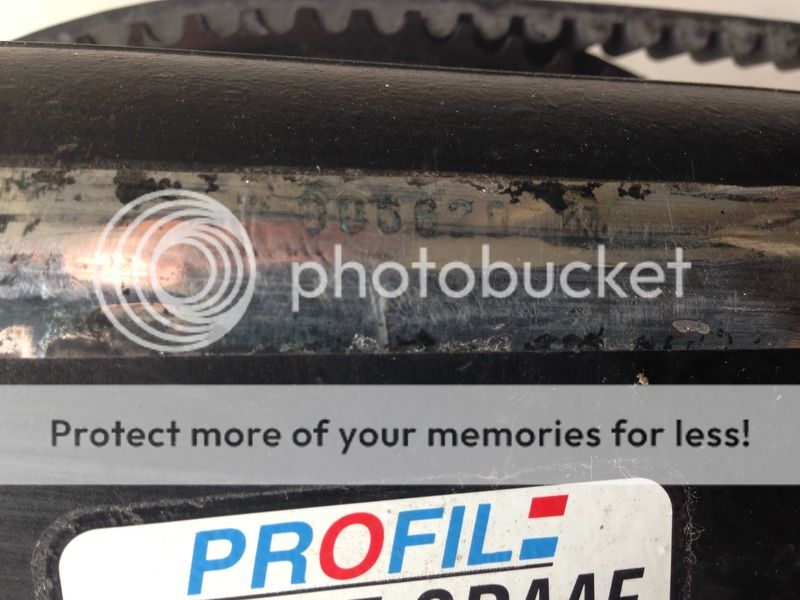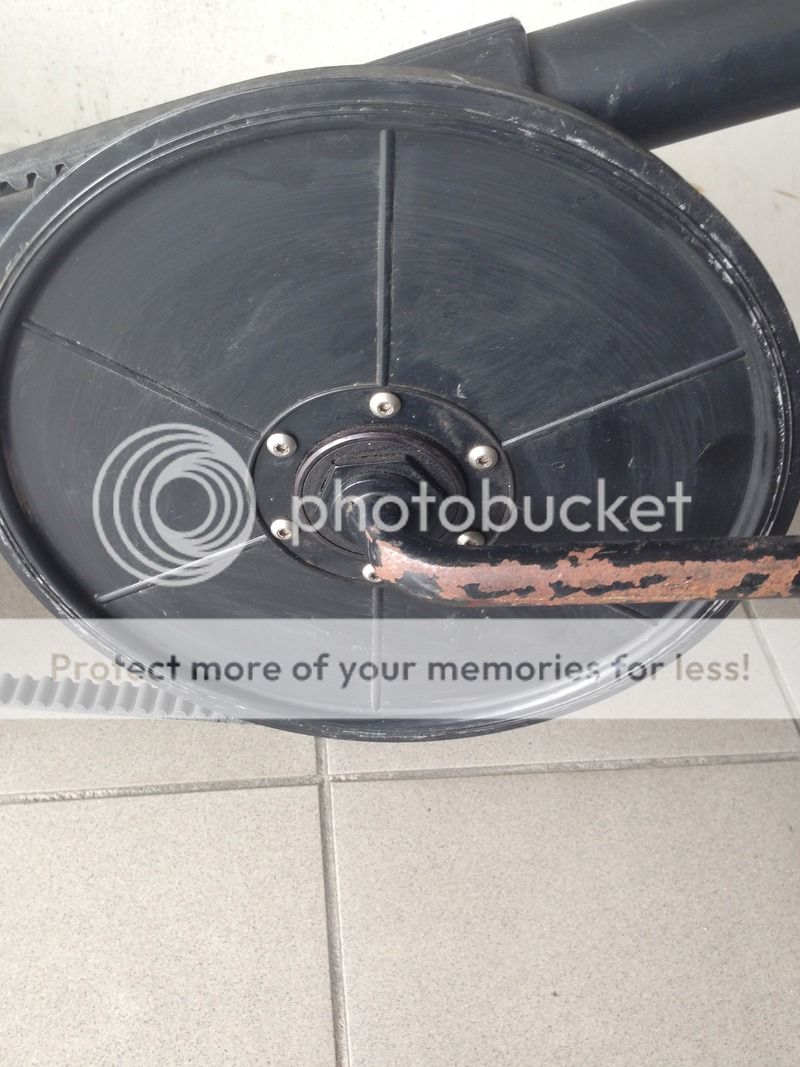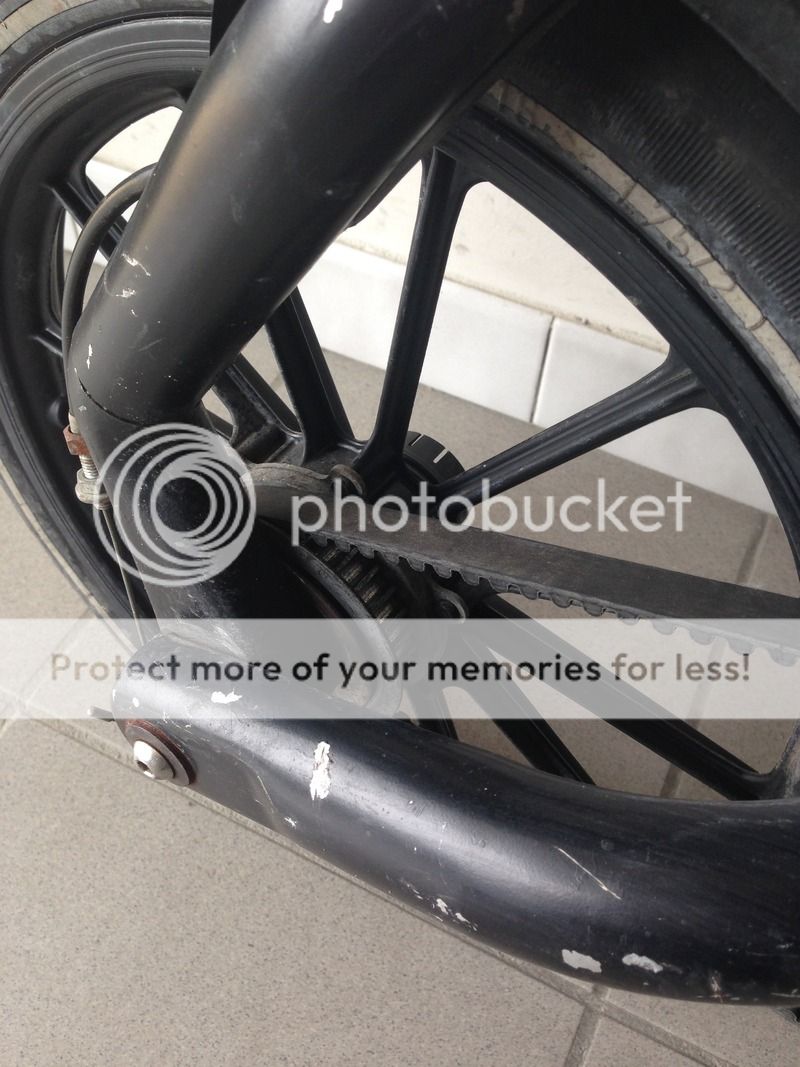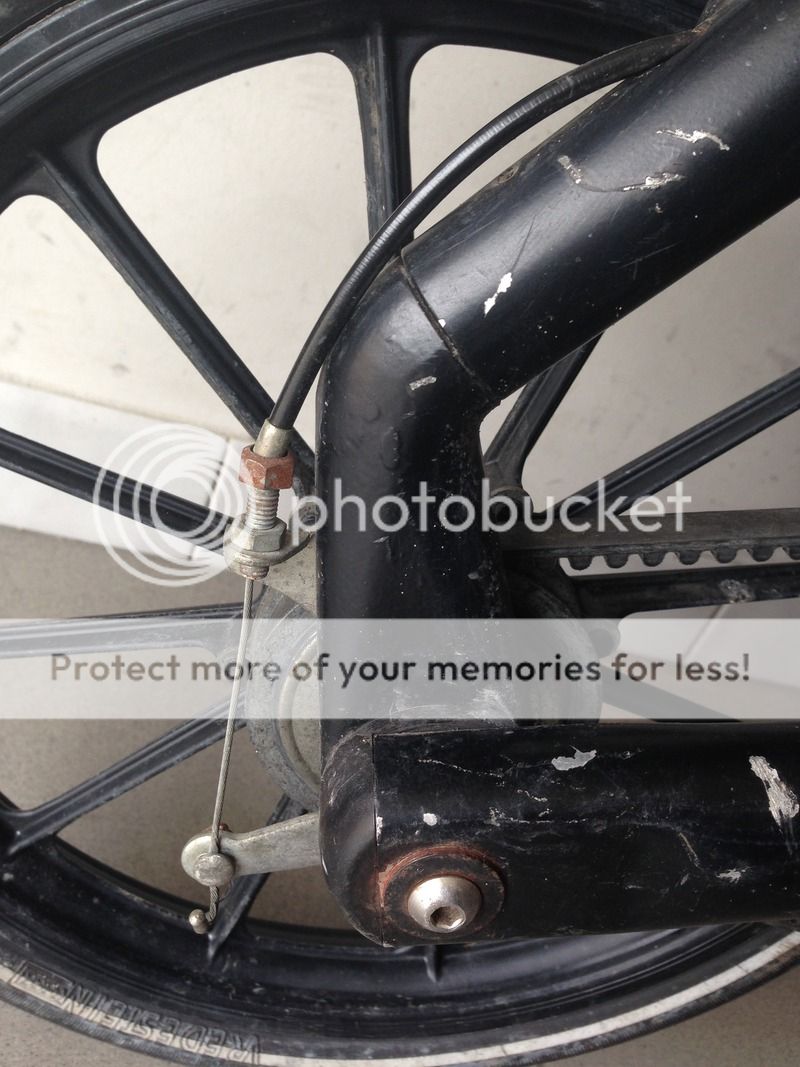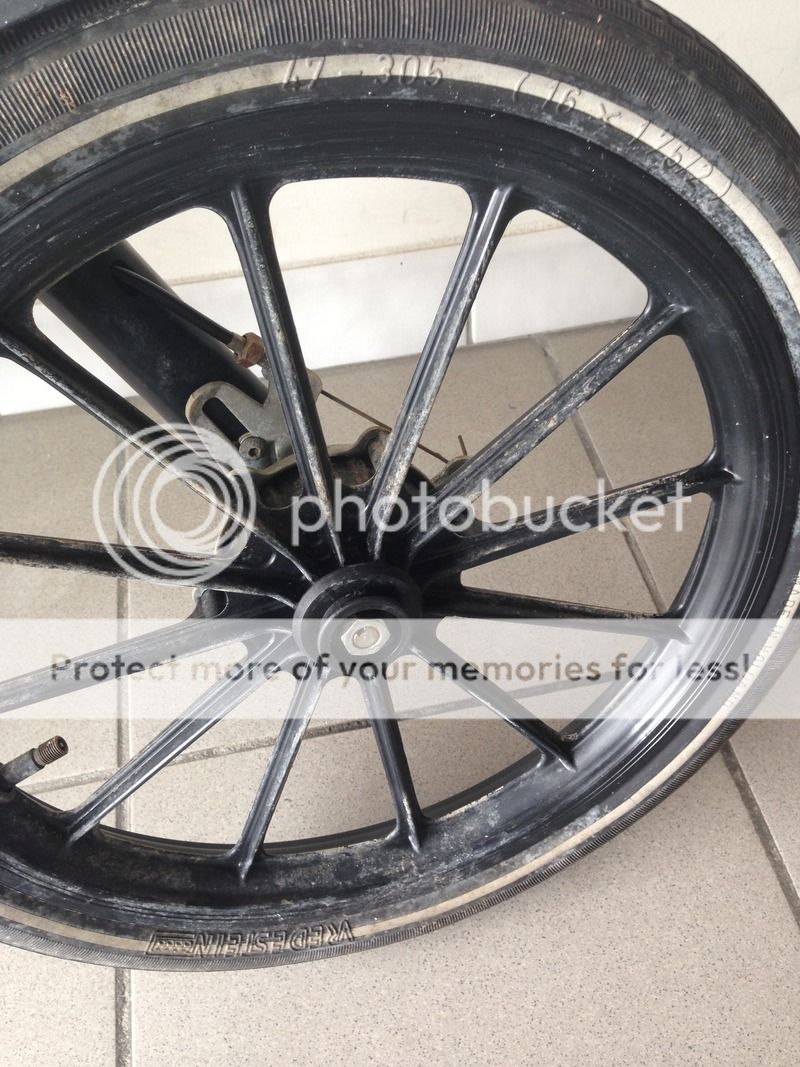 How can i get this plastic thing out without using brute force or a hammer?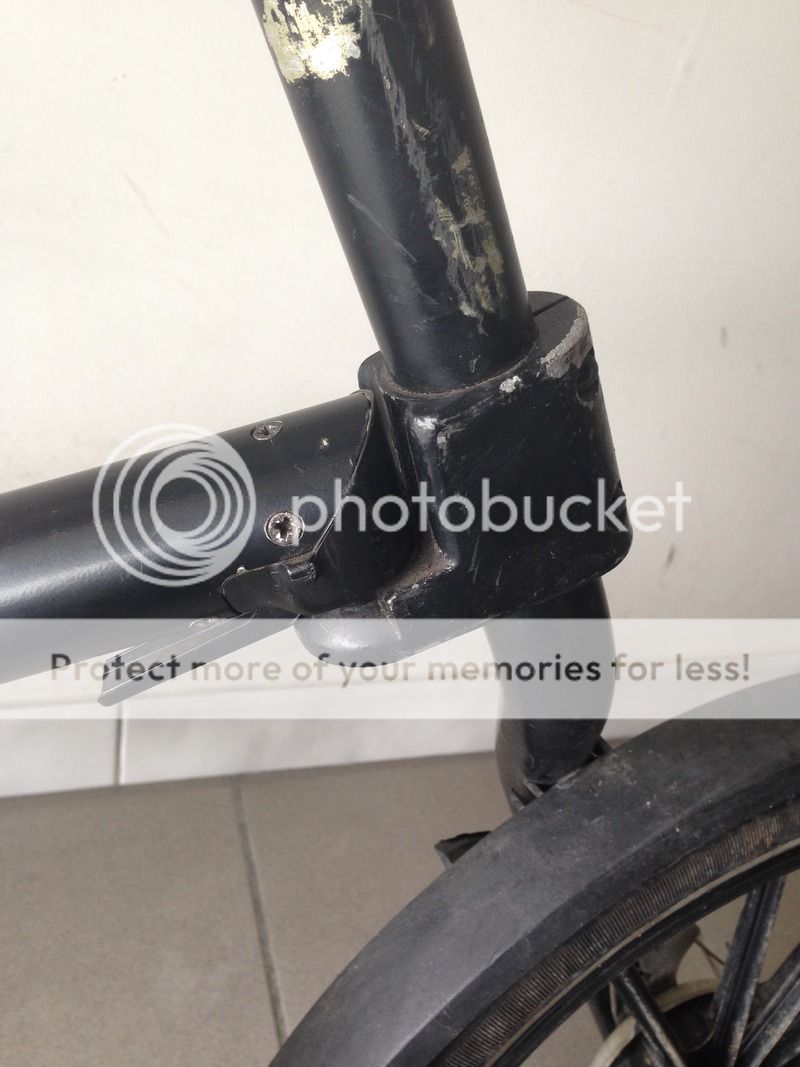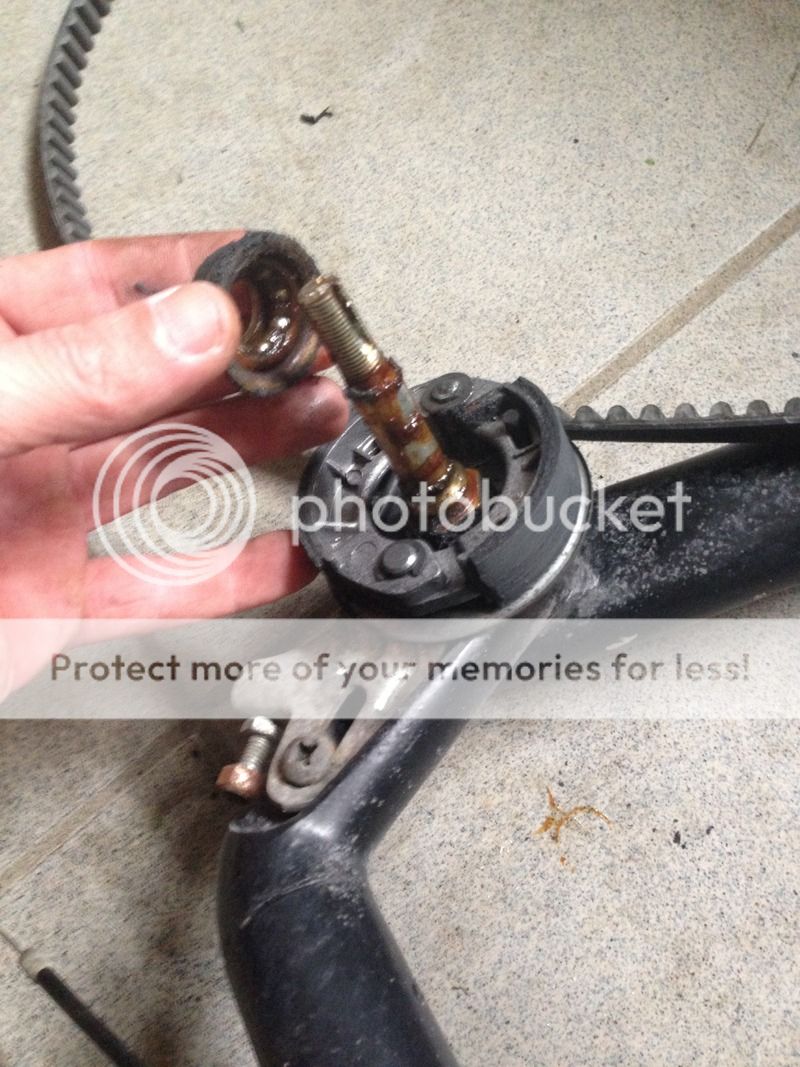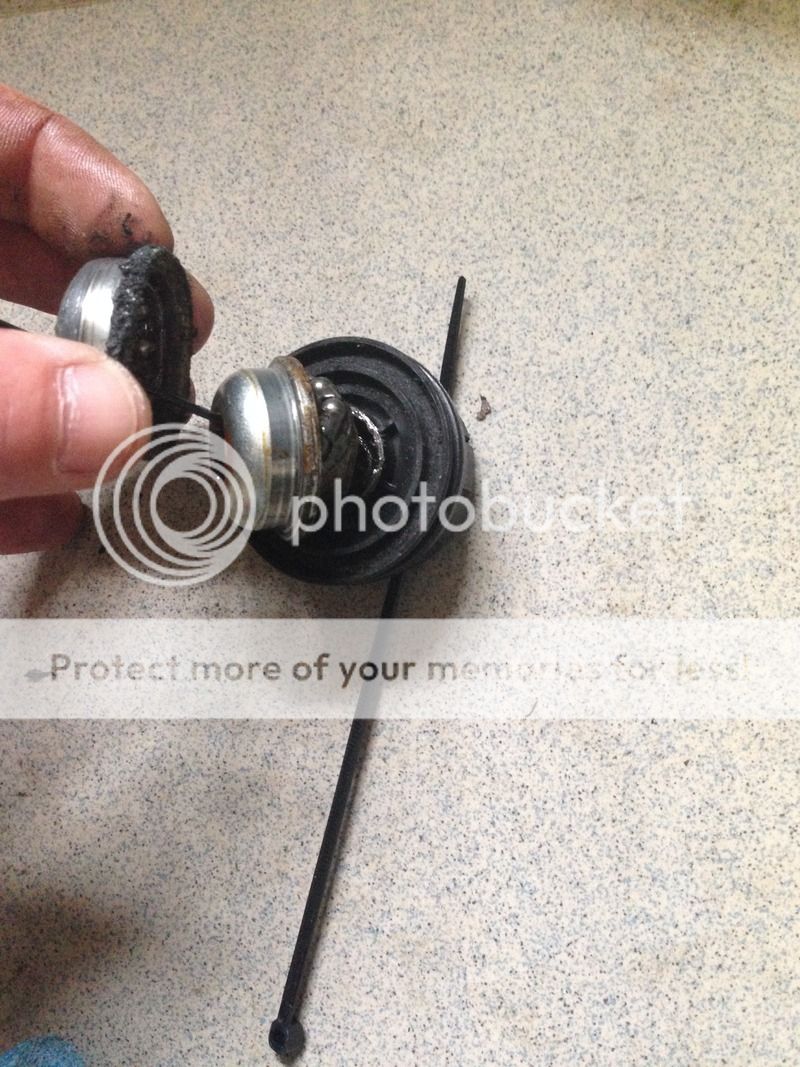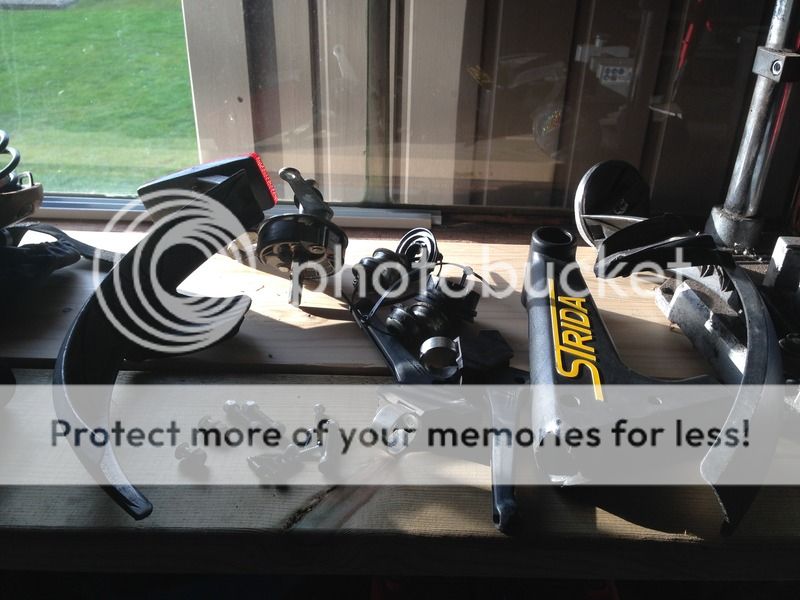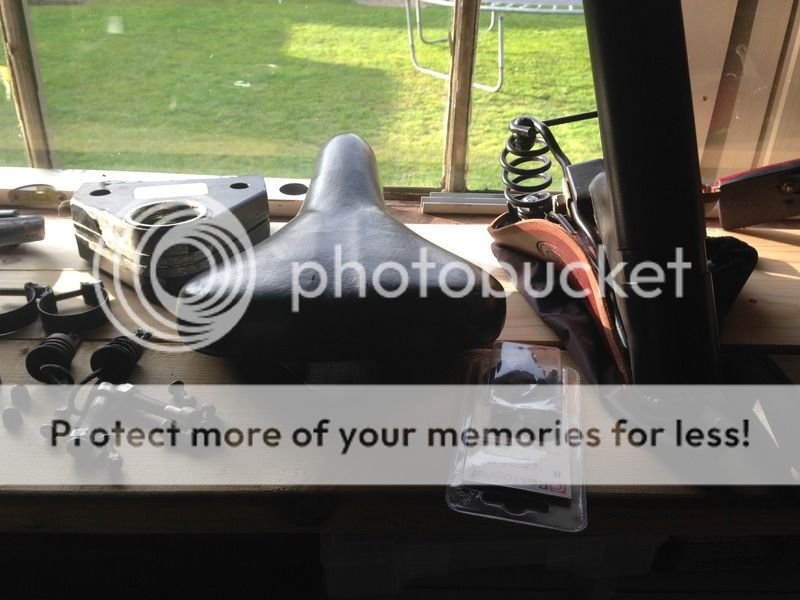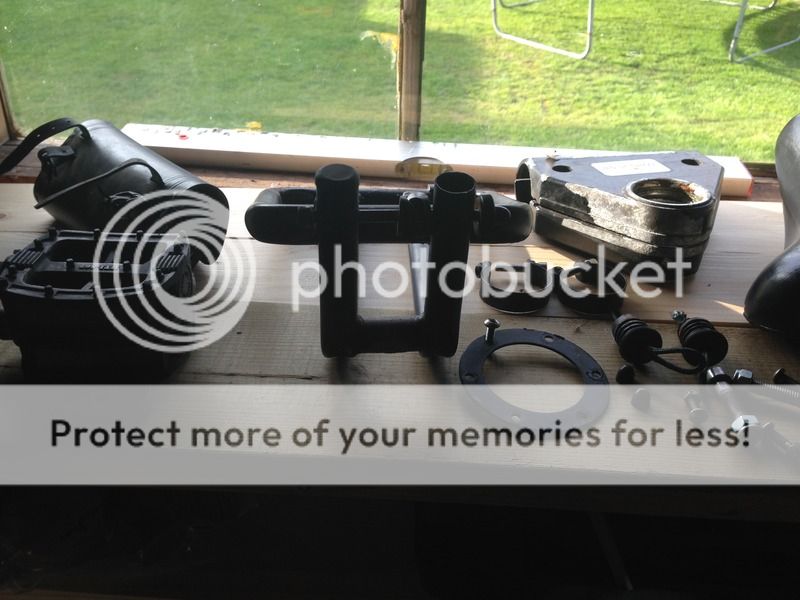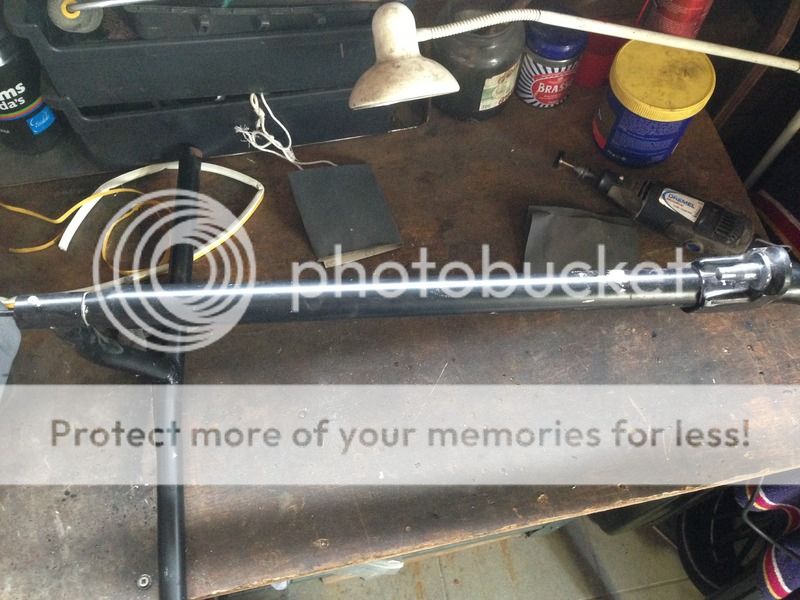 Someone knows where i can get this item? Help needed.