For some perhaps peanuts, but I think it's not wrong to repair folding pedals, worth 50 or 60 €, by replacing a few cheap plastic parts…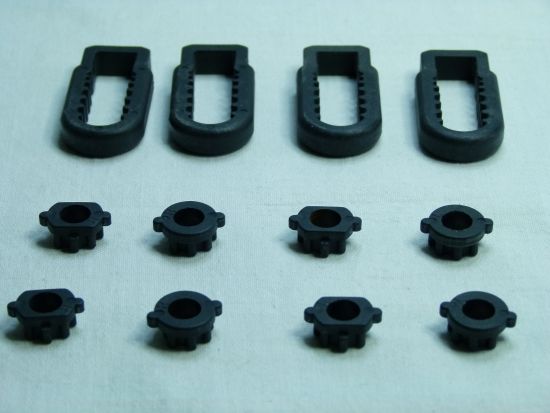 A complete set of plastic gear parts should look like above, the four plastic eyelets are identical and not marked, there are four outer gears with round shape (two marked left L and two right R) and four inner gears, also marked in pairs left and right.
In the following pic sequence I've started with separating the pedal parts for the right pedal.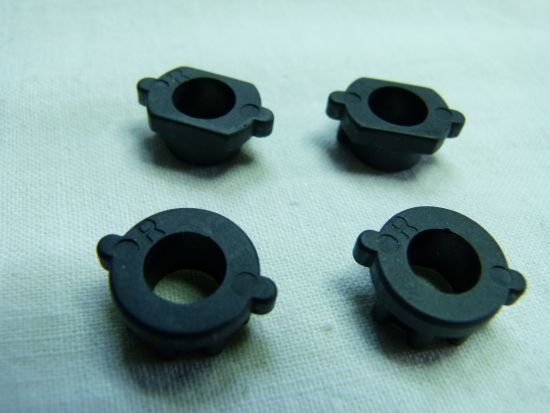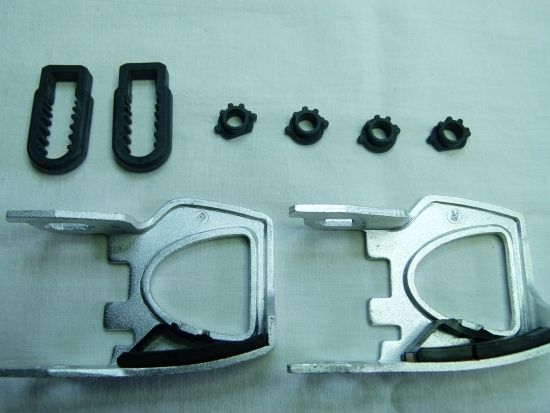 First the two inner gears; teeth looking away from the viewer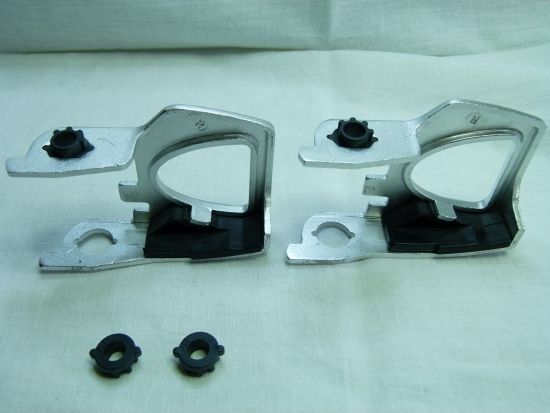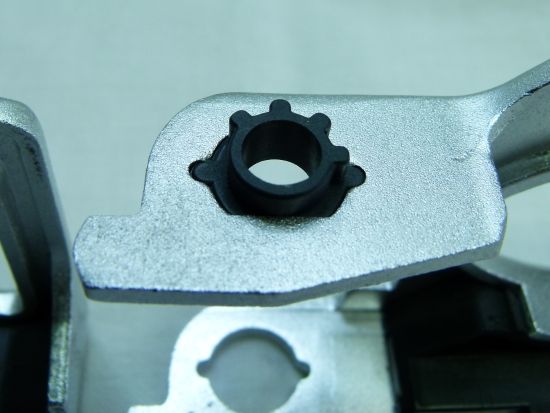 …next two eyelets; oriented 90° to the pedal platform, giving the eyelet opening as much room as possible.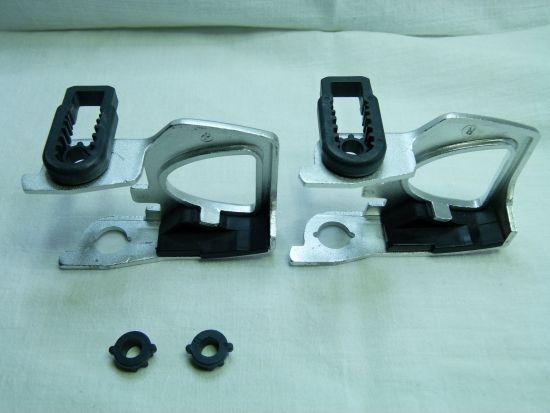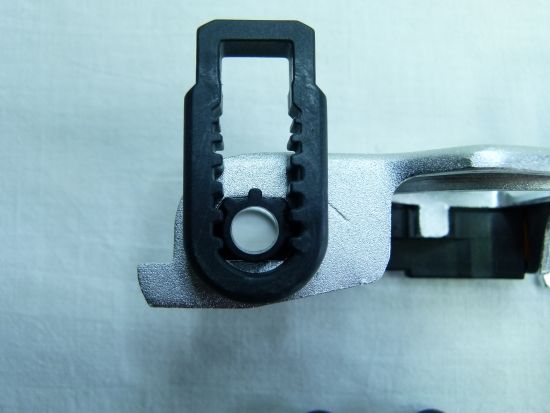 Sooo…the next steps are the trickiest of the whole operation…attention please:
Note that the right thumb clamps the eyelet from the top – but not the thumb of the left hand; it grabs from the bottom!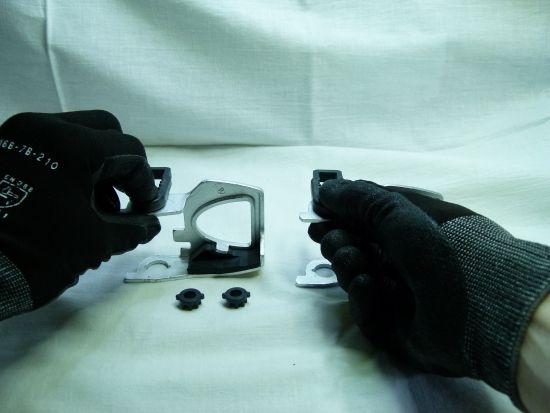 Now lift both assemblies (without loosing the orientation of the parts to each other) and rotate the left hand for 180° like that: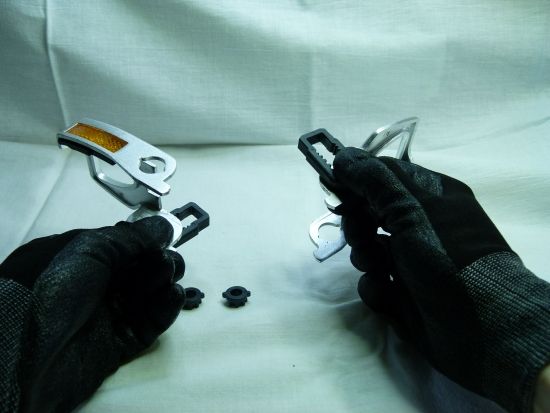 The plastic eyelets must be first moved over both metal rectangles of the pedal body by holding them in "over"folded postion simultaneously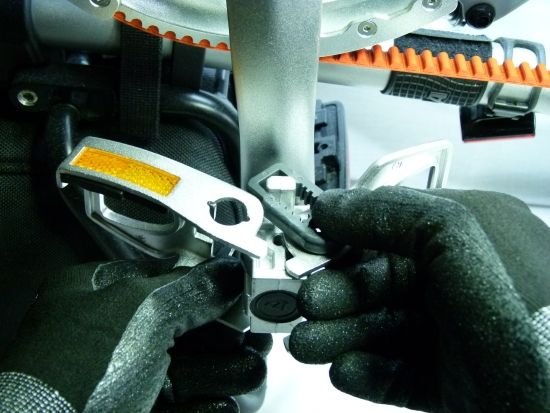 – after that it is possible to rotate them outwards into the normal folded position.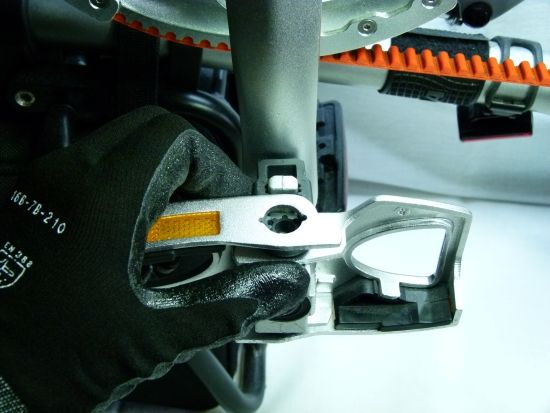 Once that is managed it is not that difficult to complete with the outer gear parts – the teeth look in this case also away from the viewer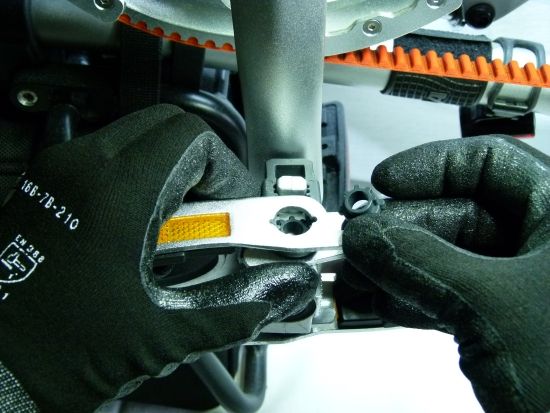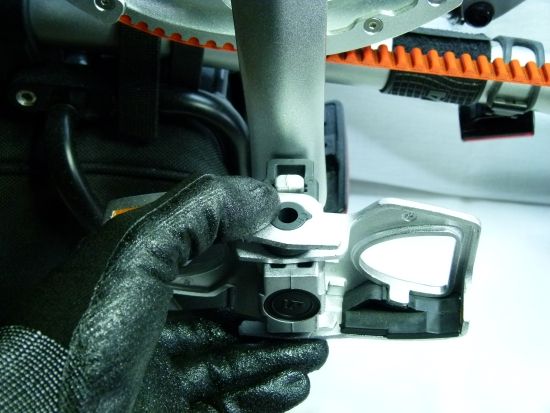 Finally – and before glueing the bolts with Loctite or similar – I'd recommend to check the pedals correct folding function.