It's a bit tricky to measure the inside diameters exactly with a usual sliding caliper, I mean.
So, I'd say the bolt side is minimally oval (~ 0,05 mm).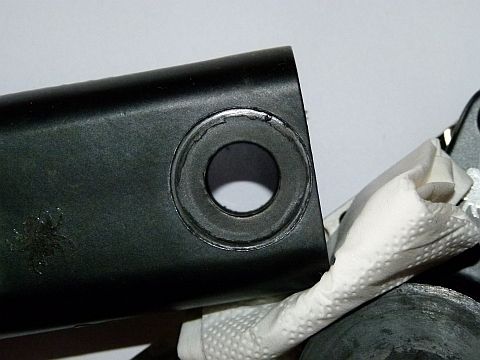 The axle side is definitely oval, in the same direction (red arrow) like yours for ~ 0,1 mm.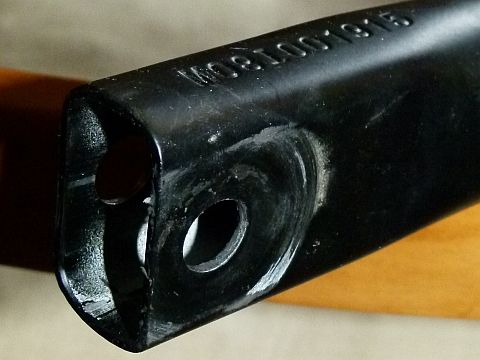 I'm sure the plastic part is in fact sliding in the tube, it was hard to pull out, yes, but the high forces inside of the joint will be able to move the plastic part easily - the "levers" (seat and bottom tube) are 75 cm, respectively 90 cm long!
Btw, didn't measure the inside diameter of the plastic part, it's looking as good as new:
I was also thinking of to put something below the cup spring, but a matching washer, or shim, has to be strong (and of a certain thickness).
Doing that will increase the force of the cup spring, don't you think so?